Mission
At Calabizo we want to contribute and be part of the change towards a new, healthier and more respectful food system with our environment, providing innovative gastronomic alternatives based on tradition and that help reduce the consumption of meat and increase the intake of vegetables, so important to our diet.
We believe in sustainability and social responsibility and we take this into account when choosing our suppliers, clients and partners. That is why we work with local farmers, committed to the environment and to the small businesses that make a local market possible.
Good for the planet

Cruelty free

Good for your health

Tasty
History
Calabizo was created by three enterprising women, Edurne, Sofía and Keila; Three professionals from different complementary sectors who decided to join ourknowledge to create a plant-based food project, and develop vegan, healthy products, made in a traditional way and with a special and authentic flavour.
In 2013 the idea arose and in 2015 we turned it into a business reality thanks to the acceleration program for companies and entrepreneurs: VIAGALICIA, promoted by the Consortium of the Vigo Free Trade Zone and the Xunta de Galicia.
Calabizo is made up of a team of women with a common goal: to satisfy the most curious and ambitious palates with our gastronomic options, who are looking for something more than just substance in the food they are eating.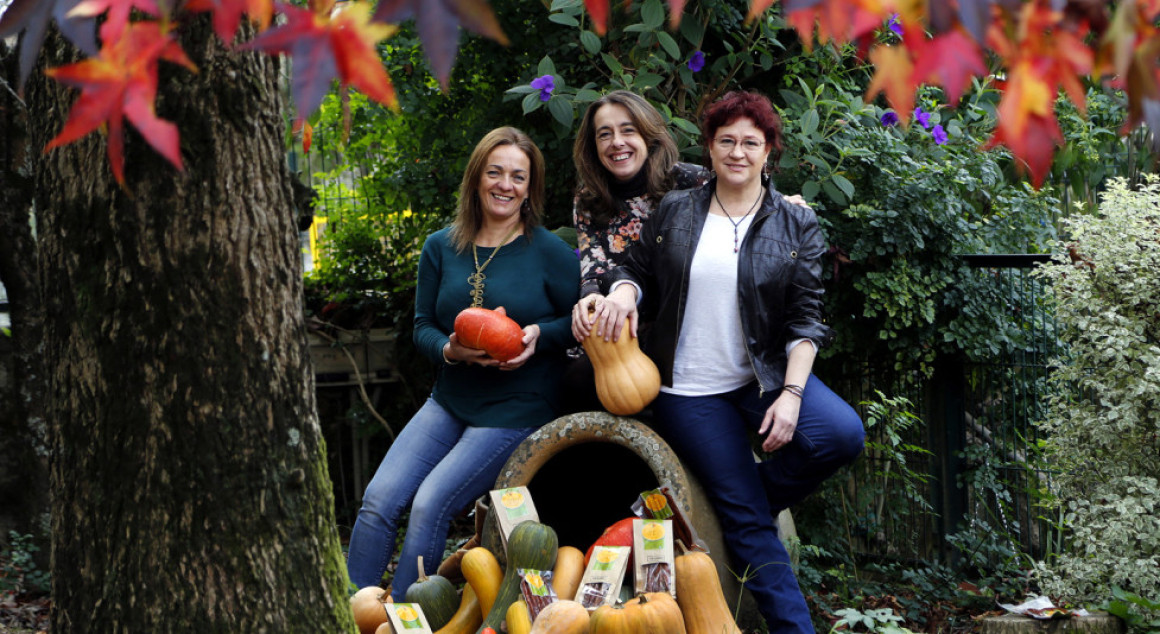 Founders
Edurne Sendra de Saá
CEO - Management
I am an agricultural engineer, and since 1998 I have been dedicated to the world of agri-food. I began my professional journey focussed exclusively on that field and, little by little, I entered the processing industry, since I am convinced that agriculture will grow in a sustainable way if the agri-food companies add value to the products from the field.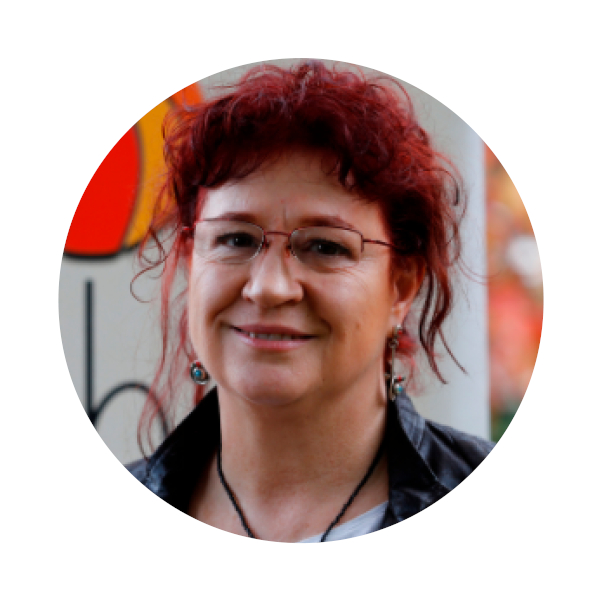 Sofia Calvo Arias
Production
I am an agricultural technical engineer and what I really like is cooking, so most of my professional life was based around that. I have dedicated more than fifteen years to restaurants, the last two specialised in vegetarian restaurants. I like creating new recipes, so one of my tasks at Calabizo is to think up and develop new vegetable dishes in line with the philosophy of our project.
Keila Pousa Arbones
Commercial
I have a degree in economics, and my professional experience has always been linked to the service sector. I have always liked to connect people's needs with the services or products that cover them. I love presenting Calabizo to those who I think may be interested, my main task being customer relations and marketing.