Calabizo, 100% vegetable
taste sensation
Free Shipping from € 50
For Spain and Portugal (except islands)
Add flavour to your dishes!
Calabizo provides you with 100% vegetable alternatives so that you can enjoy traditional flavours, in a healthy and nutritious way. Try our famous 'calabizo' and chickpea stew with calabizo!
Choose Calabizo in your recipes and enjoy food that is respectful of the animal world and the environment while taking care of your own health and others around you!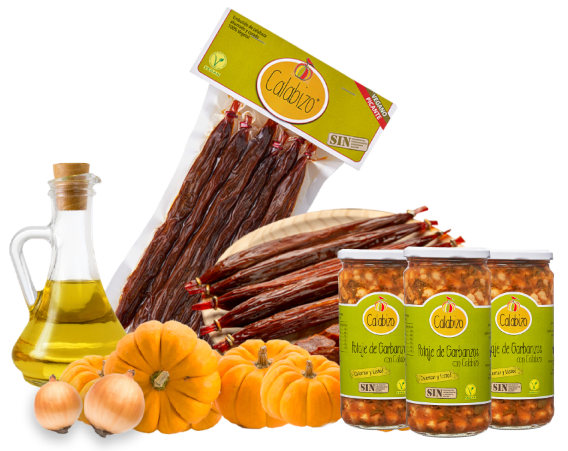 Discover a world of 100%
vegetable flavour
Nutritious and tasty, Calabizo products are made from 100% vegetable. They are made in Galicia in a traditional way, with quality raw materials and without additives of any kind. Our pumpkin sausage and chickpea stew with calabizo will always surprise everyone due to their unique and authentic flavour.
Innovative foods with all of the traditional flavour!

Healthy
Rich in vitamins, fibre and antioxidants, with great nutritional value and few calories.

Sustainable
With local vegetable ingredients we are making a more sustainable environment for everyone.

We are producers
Made in Galicia, using local raw materials and based on traditional recipes.