Patatas rellenas de champiñones y calabizo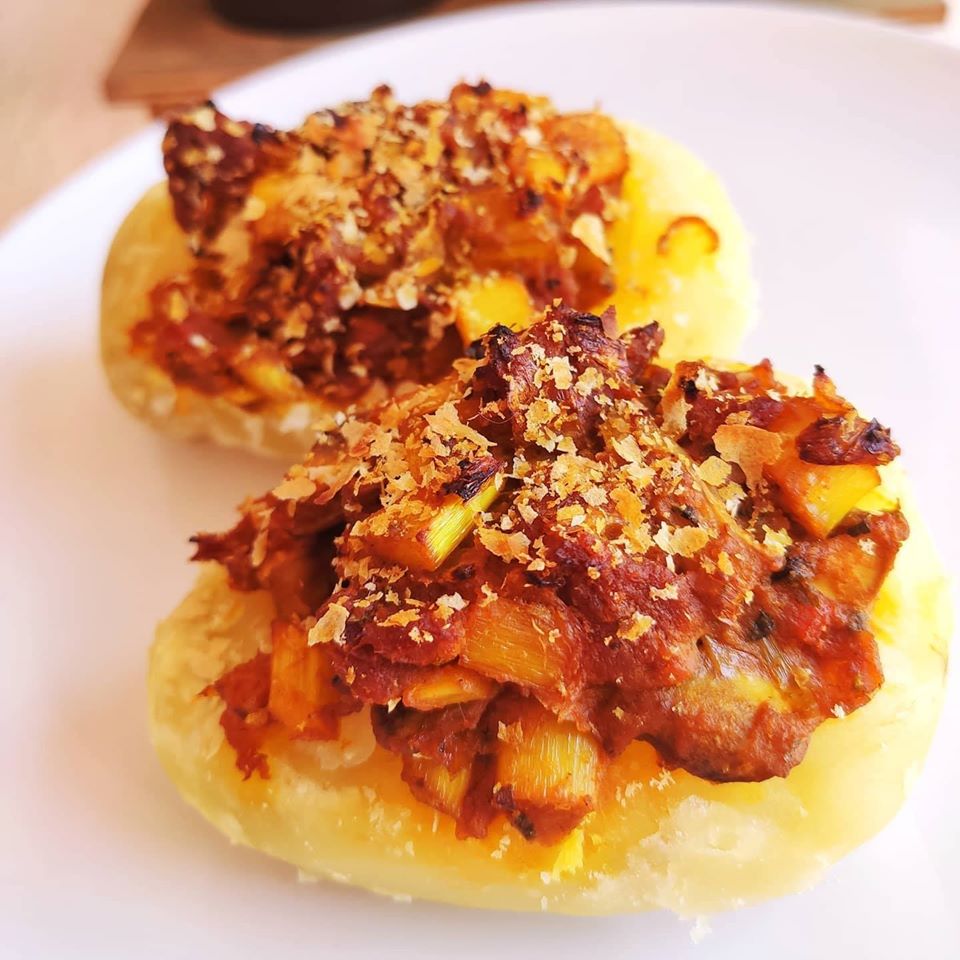 Cómo nos gustan las recetas sencillas y de toda la vida convertidas en recetas 100% vegetales!
¿Te animas a cocinar estas Patatas rellenas de champiñones y calabizo?
La receta fácil y resultona es idea de Rocío y Pablo, autores del blog @unafamiliaveganaynormal, en el que comparten esta y otras muchas delicias veganas para disfrutar en familia!
Esperamos que te guste a ti y a toda tu familia!
de 4 a 6 patatas (de tamaño medio grande)
1 puerro grande
150 g. de champiñones
2 calabizos (puedes combinar picante y dulce)
Sal
Cúrcuma
Comino
Pimentón de la Vera dulce
1 vaso de caldo de verduras
Levadura nutricional
Poner a cocer entre 4 o 6 patatas grandes sin piel y con sal durante 20 minutos.
Mientras sofreír un puerro grande, 150g. de champiñones y dos calabizos. Todo muy picadito. Añadir una cucharadita de cúrcuma, otra de comino, otra de pimentón de la Vera dulce y sal al gusto. Verter medio vaso de caldo de verduras y reducir.
Pasar por agua fría las patatas y vaciar el centro con una cuchara, deben de estar al dente, sino se romperán.
Rellenar cada patata con el sofrito y espolvorear por encima levadura nutricional.
Introducir en el horno 10 minutos a 180° hasta que esté dorada la parte de arriba y listas para disfrutar!Si quieres una versión más contundente puedes añadir queso para fundir por encima o incluso alguna salsa blanca, por ejemplo una bechamel y verás lo sabrosan que quedarán.
Puedes comprar aquí los calabizos para esta estupenda receta!
Have you tried this recipe?
Upload an image to Instagram with your recipe and tag us!
Every day we are more lovers of Calabizo. Join up!