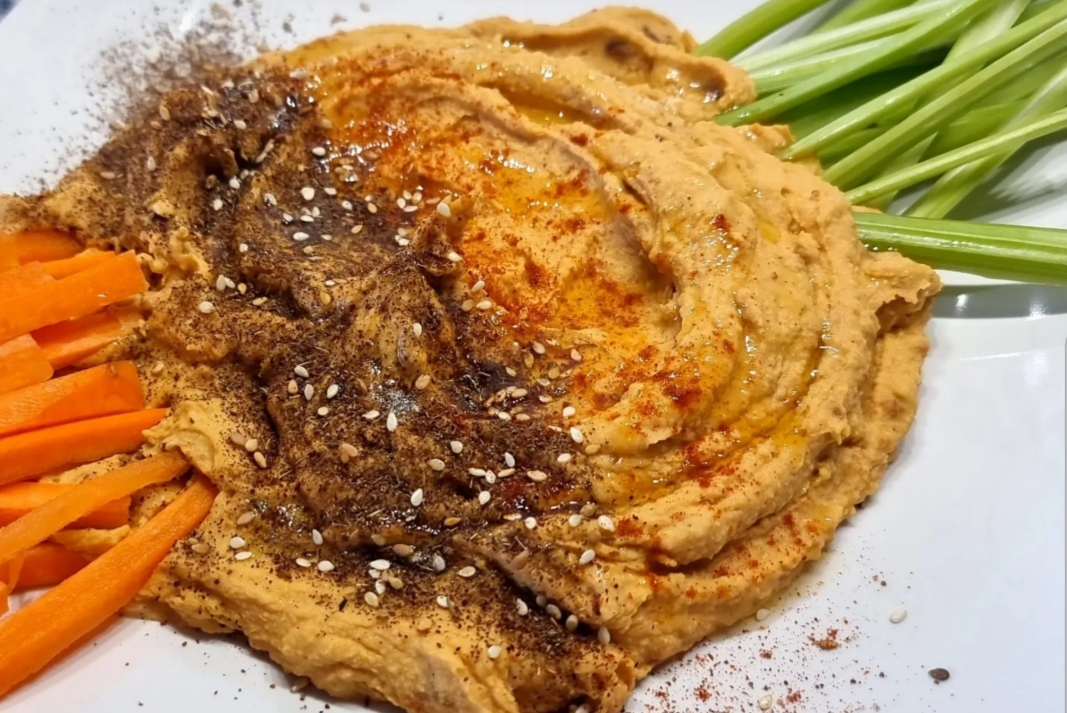 ¿ Te apetece preparar un Hummus diferente?
Te proponemos esta receta fácil y rápida de Hummus de Calabizo hecha por Sarina, autora del fantástico blog de recetas veganas llamado Vicio Vegano
Y como bien dice su nombre, está receta está de vicio...que hasta se le podría llamar "Hummus de Calabizio"
Ideal para un buen aperitivo o entrante, aunque también va fenomenal para relleno de wraps de verduras asadas, falafel, o simplemente crudites.
Y es muy fácil de hacer. ¿Te animas a prepararlo?
Para 4 personas:
300 g garbanzos cocidos
1 calabizo (puedes elegirlo normal o picante)
1 ajo
1/4 vaso de agua (o aceite o añadir caldo de verduras para más sabor)
1/2 limón exprimido
1 cucharada mantequilla de cacahuetes
1 pizca de sal
Zataar (mezcla de especias árabe) y Pimentón de la Vera para la presentación final.
No te llevará más de 10 minutos prepararlo!
Trituramos todo bien en el procesador de alimentos.
Podemos añadir un cubito de hielo para una textura más fina.
Y también puedes jugar con la cantidad de líquido según tu gusto.
Ahora a disfrutar!
Have you tried this recipe?
Upload an image to Instagram with your recipe and tag us!
Every day we are more lovers of Calabizo. Join up!