Croquetas veganas de calabizo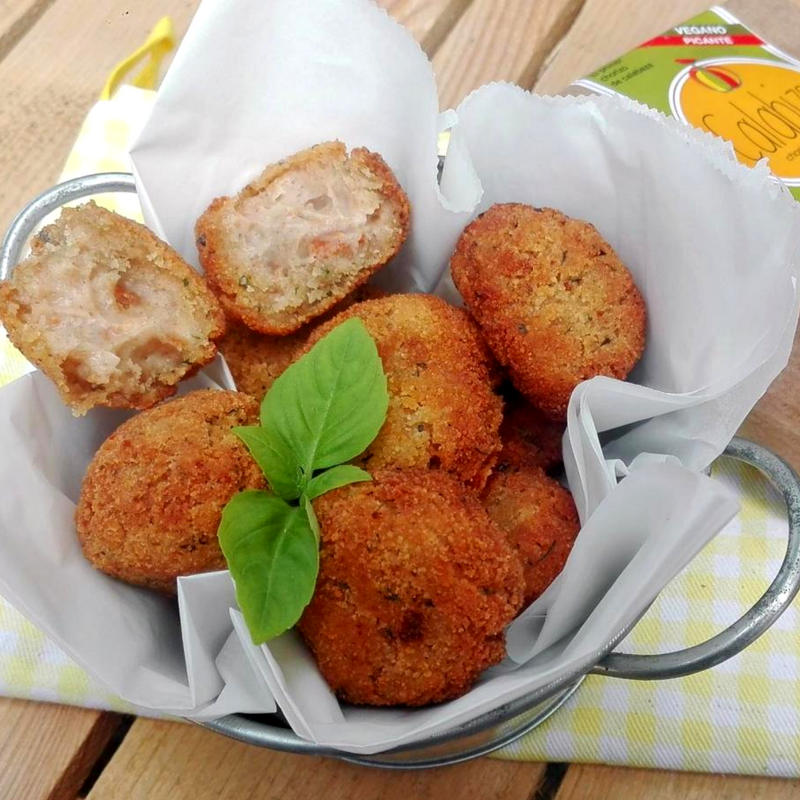 ¿ A quién no le gustan las croquetas?
Compartimos esta deliciosa receta de croquetas veganas de calabizo.
Propuesta de Patri, autora del blog de recetas veganas @patrimediolimon quien además es una de las promotoras de la 1ª feria vegana y sostenible de Galicia: Vegana.gal con su primera edición en octubre de 2021 en la ciudad de Vigo (Pontevedra).
Esta asturiana afincada en Galicia nos brindó su apoyo desde nuestros inicios dando a conocer nuestro embutido de calabaza a través de sus recetas calabiceras, por lo que os animamos a que las descubráis en su web y redes sociales!
- 2 cucharadas soperas de harina integral
- 250-300 gr de leche de mijo (se puede usar cualquier otra)
- 1 calabizo picante
- Aceite de oliva, sal, pimienta y nuez moscada
- Pan rallado
1.-En una sartén con un par de cucharadas de aceite de oliva, rehoga un par de minutos la harina, ve vertiendo poco a poco la leche sin dejar de remover hasta conseguir una bechamel contundente.
2.-Baja el fuego al mínimo, pela un chorizo Calabizo, pélalo y trocéalo como desees y añádelo a la bechamel junto con una pizca de sal, pimienta y nuez moscada; remueve un par de minutos más y reserva hasta que enfríe.
3.-Cuando haya enfriado, forma bolas del tamaño que desees, pásalas por pan rallado y fríelas en aceite bien caliente.
Have you tried this recipe?
Upload an image to Instagram with your recipe and tag us!
Every day we are more lovers of Calabizo. Join up!