Crema de calabaza con calabizo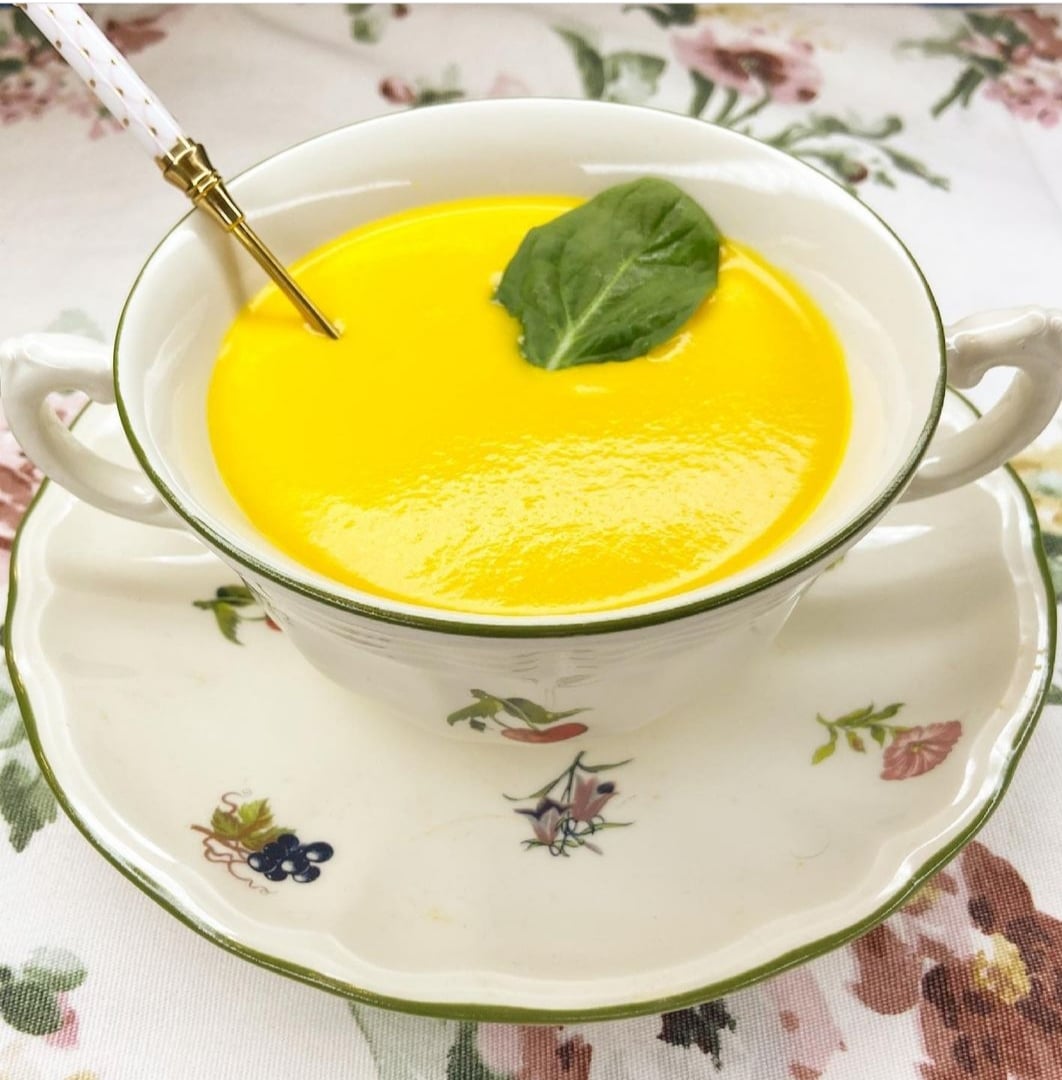 Crema de calabaza con calabizo
Una receta tan sabrosa como colorida!
La receta es por cortesía de la pequeña Marta, autora del blog
@martayunbizcocho,
y comparte desde A Coruña esta idea calabicera! en la que el suave sabor de la calabaza contrasta con el delicioso calabizo que le da un toque diferente a este saludable plato de cuchara.
Las cremas de verduras siempre apetecen y cualquier época es buena para disfrutar de ellas!
1/2 k de calabaza
1/2 calabizo (puedes elegir entre normal o picante)
1 l. de caldo (si es casero, mejor)
2 puerros
AOVE (Aceite de oliva virgen extra)
Sal y pimienta
Preparación tradicional:
Pelamos y cortamos los puerros en trozos no muy pequeños.
Echamos un chorrito de AOVE en una olla y cuando esté caliente (fuego medio), añadimos el puerro para que se poche 5 minutos.
Pelamos y cortamos la calabaza en trocitos. La echamos en la olla y cubrimos con el litro de caldo, añadimos también la pimienta negra molida, el calabizo (previamente pelado) y la sal y lo ponemos a hervir.
Lo bajamos a fuego medio y lo cocemos todo 30 minutos tapado. Miramos si está bien de sal y trituramos con la batidora hasta que nos quede la crema sin grumos.
Preparación en Thermomix:
Pelamos los puerros y los picamos en trozos no muy pequeños.
Echamos el AOVE en la Thermomix, lo calentamos 5 minutos a 120º y velocidad cuchara.
Mientras, pelamos y cortamos la calabaza y la añadimos cuando termine de pocharse el puerro y cubrimos todo con el caldo.
Echamos el calabizo, la pimienta y la sal y cocinamos 25 minutos, 120º y velocidad cuchara.
Cuando termine, trituramos 2 minutos, en velocidad del 5 al turbo.
Have you tried this recipe?
Upload an image to Instagram with your recipe and tag us!
Every day we are more lovers of Calabizo. Join up!