Courgette tagliatelle with sundried tomato and spicy calabizo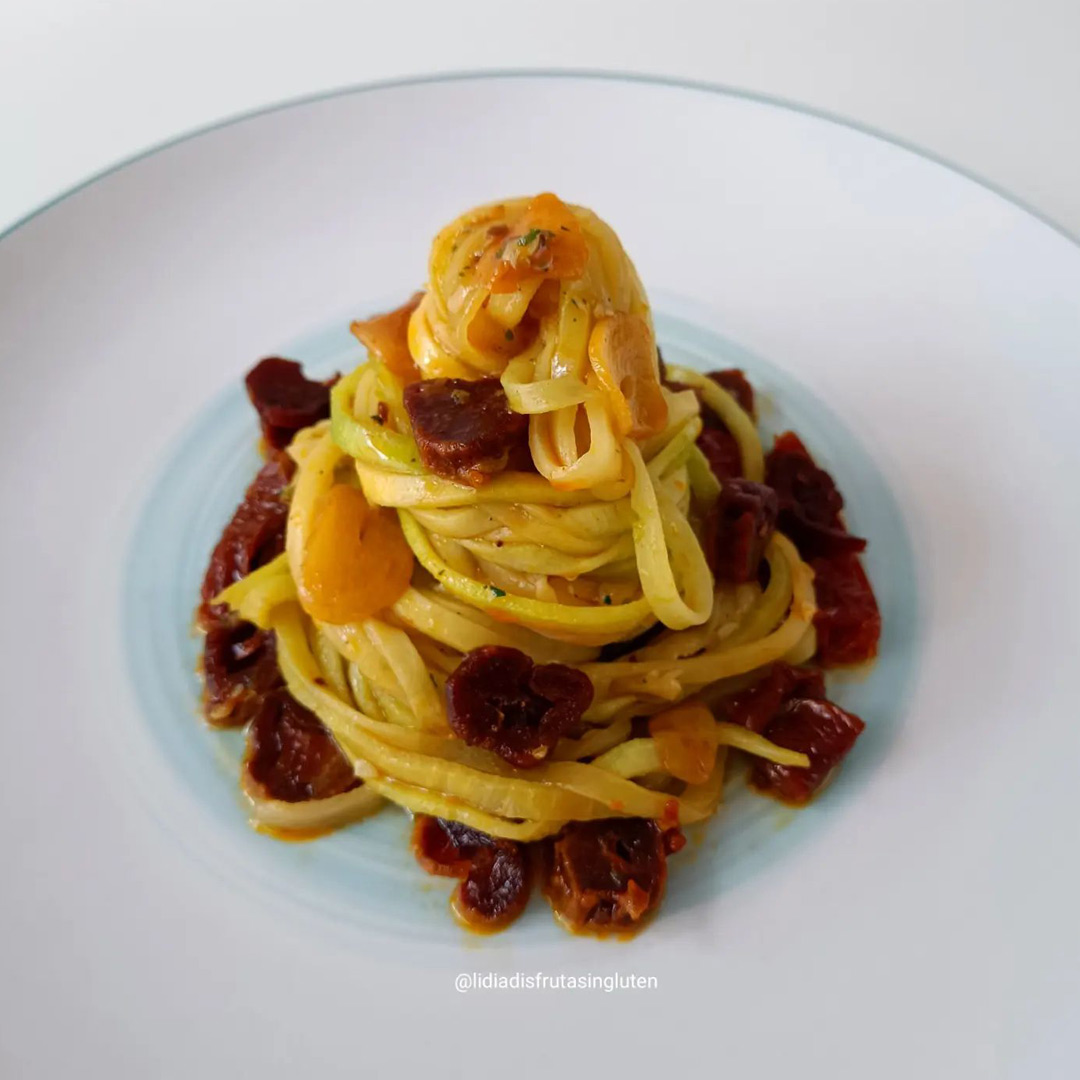 We propose you this recipe of courgette tagliatelle with dried tomato and spicy courgette prepared by @lidiadisfrutasingluten. A delicious, healthy and digestive dish!
A plate of courgette tagliatelle has far fewer calories than a plate of pasta (100 g of courgette contains less than 20 calories). Quick and easy to prepare, they are perfect with a little extra virgin olive oil and spicy zucchini, which gives a spectacular touch to these vegetable tagliatelle! A light but nutrient-packed vegetable dish.
Serves 1 person:
1 courgette
1 spicy courgette
1 clove of garlic
Dried tomato in EVOO
EVOO, black pepper, salt
Peel the courgette and shape the tagliatelle with a spiraliser.
Peel, chop and sauté a clove of garlic (I used a wok), over low heat for 5 minutes.
Peel, chop and sauté the spicy courgette for 2 minutes.
Add the chopped sun-dried tomato and the courgette noodles, season with salt and pepper and sauté for a further 5 minutes, until tender.
Serve and enjoy.
Have you tried this recipe?
Upload an image to Instagram with your recipe and tag us!
Every day we are more lovers of Calabizo. Join up!