Wraps de zanahoria & migas de coliflor con calabizo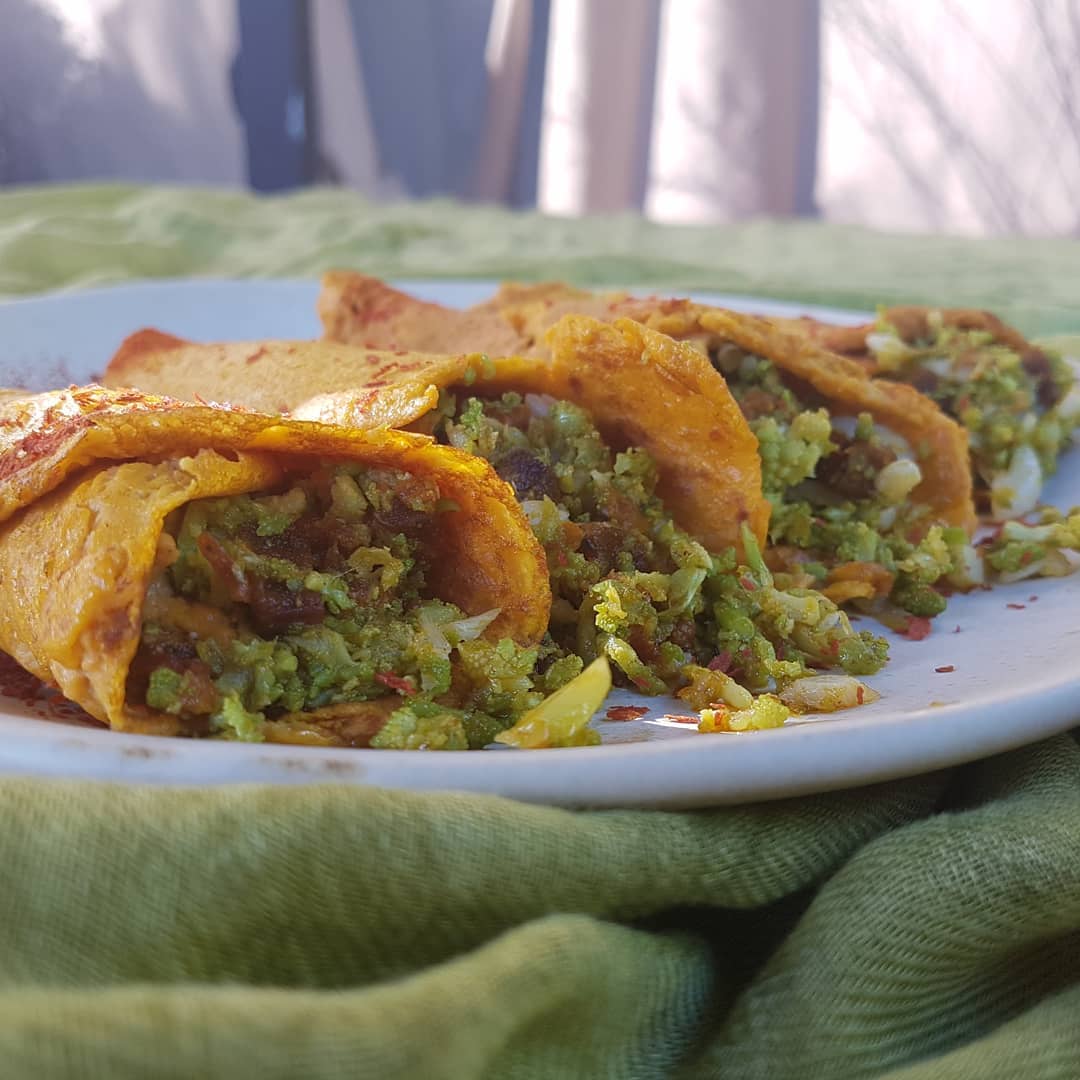 Disfruta de esta original receta de wraps de zanahoria y migas de coliflor con calabizo!
Si no todavía no te has animado con los "wraps" esta vez no te podrás resistir!
El wrap es una variante del taco o burrito mexicanos, que incluye rellenos típicos de sándwich envueltos en una tortilla, pita u otro pan blando. La traducción de wrap viene siendo "envoltura", en la que envuelves cualquier tipo de relleno, en este caso 100% vegetal.
Su origen se sitúa en Texas (Estados Unidos) en los años 80 y, a partir de ahí, comenzó a adaptarse en todo el mundo, por su fácil y rápida elaboración siendo un tentempié muy común en reuniones informales de amigos, además de ser una alternativa óptima en las recetas vegetarianas o veganas.
Esperamos que disfrutes con esta sabrosa receta por cortesía de Nana, autora del blog @ladespensadenanacatering en el que descubrirás fantásticas recetas!
Para los wraps:
En sustitución de 4 huevos, la cantidad proporcional de Vegg, sustituto vegetal del huevo, de Biográ
200 g. de zanahorias cocidas
100 g. de harina de maíz
50 ml. de leche de avena
Sal y pimienta negra
Aceite de oliva
Para el relleno:
1 coliflor romanesco
1 Ud. de calabizo
70 g. de tofu
Aceite de oliva
Sal
Pimentón de la vera dulce
1) Batir todos los ingredientes en el robot de cocina para formar una crema semilíquida.
2) Poner con un cazo un poco de la mezcla en una sartén con aceite de oliva y dejamos hacer por los dos lados y así con toda la masa.
3) Para hacer las migas de coliflor rallamos la zona verde de la coliflor. En una sartén ponemos un chorro de aceite de oliva con los ajos muy picados y doramos la coliflor sin parar de remover hasta que empiece a coger tono dorado.
4) Añadimos la unidad de calabizo sin piel y muy picado, el pimentón y  el tofu en dados. Seguimos removiendo hasta que la coliflor está hecha.
5) Cogemos los wraps y los rellenamos con un poco de las migas y los enrollamos.
¡A disfrutar!
Compra aquí tus calabizos para que no falten en tu receta!
Have you tried this recipe?
Upload an image to Instagram with your recipe and tag us!
Every day we are more lovers of Calabizo. Join up!