Sándwich especial con calabizo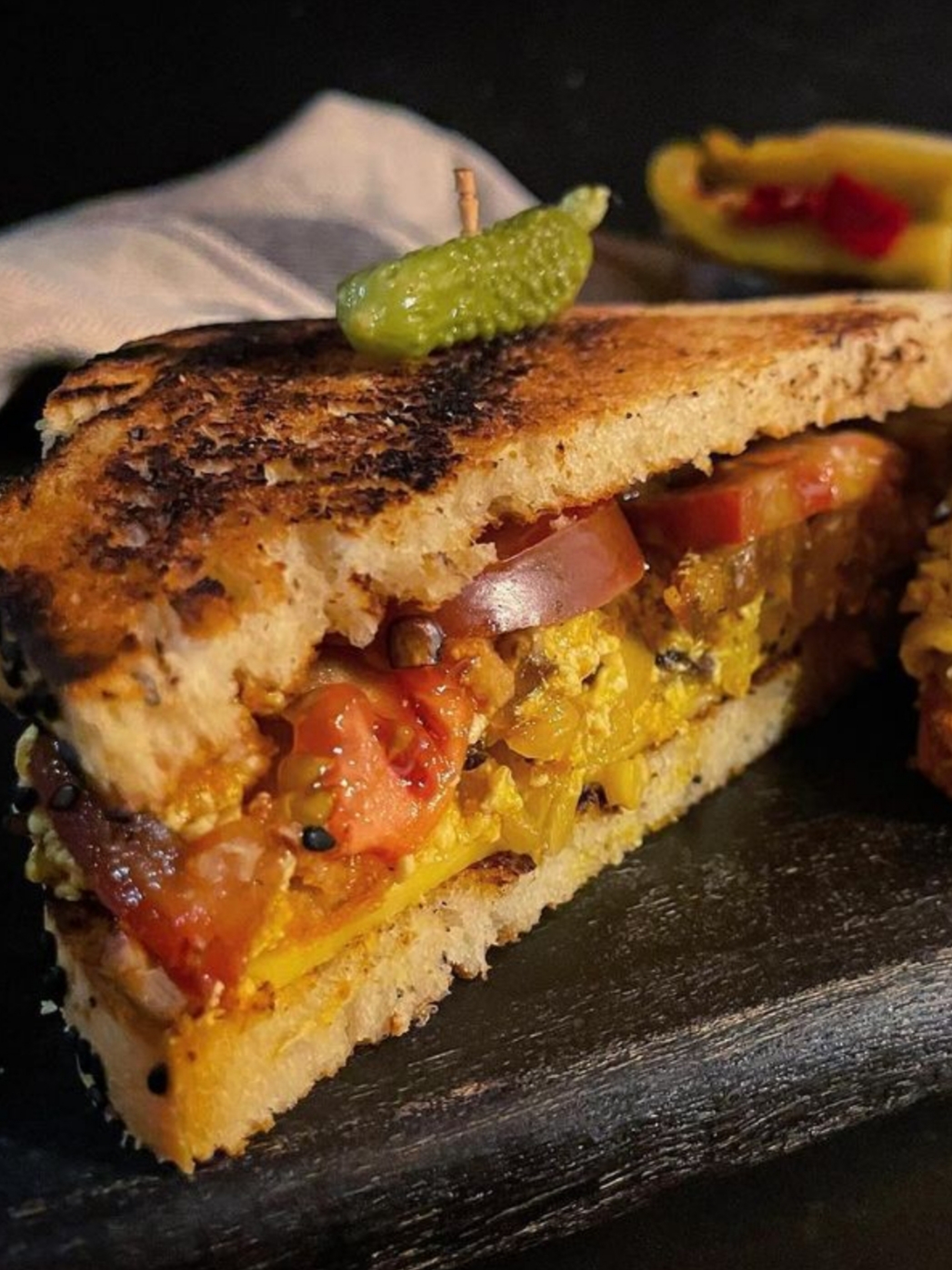 Sándwiches hay muchos... pero pocos como éste tan sabroso...
Sándwich especial con calabizo
La idea es de Mutefood, blog de recetas veganas y que una vez más nos sorprende con sus ideas calabiceras de lo más originales.
Con un pan de molde especial hecho con semillas, con setas de su jardín (qué suerte que las tengan tan a mano), tofu, calabizo y algún ingrediente más verás que sándwich tan sabroso podrás disfrutar.
Pan de molde de semillas
Setas variadas
Ajo
Cebolla
Calabizo (dulce o picante, al gusto)
Tofu
Cúrcuma
Queso vegano (en esta receta es de Violife)
Sal Kalanamak
tomate
Acompañamiento: encurtido de berenjenas Almagro.
Picar las setas y dorarlas en aceite de oliva virgen extra y un poco de ajo picado.
Le añadimos la cebolla picada y el calabizo en rodajas (y previamente pelado).

Se cocina un poco todo junto y agregamos un brick de tofu sedoso, bien aplastado con un toquecito de cúrcuma para darle color (opcional).

Añadimos el revuelto de setas y calabizo.

Tostamos el pan y le añadimos una loncha de queso Violife, el revuelto con un poco de sal kalanamak (acordaos de usarla sólo después de cocinar porque si la cocinas pierde completamente el sabor a huevo), un poco de tomate… y listo.

Y para picar, unas berenjenas de Almagro, unos de sus encurtidos favoritos 💚
Esperamos que disfrutes con este original y suculento sándwich calabicero!
Have you tried this recipe?
Upload an image to Instagram with your recipe and tag us!
Every day we are more lovers of Calabizo. Join up!