Samosas rellenas de garbanzos con calabizo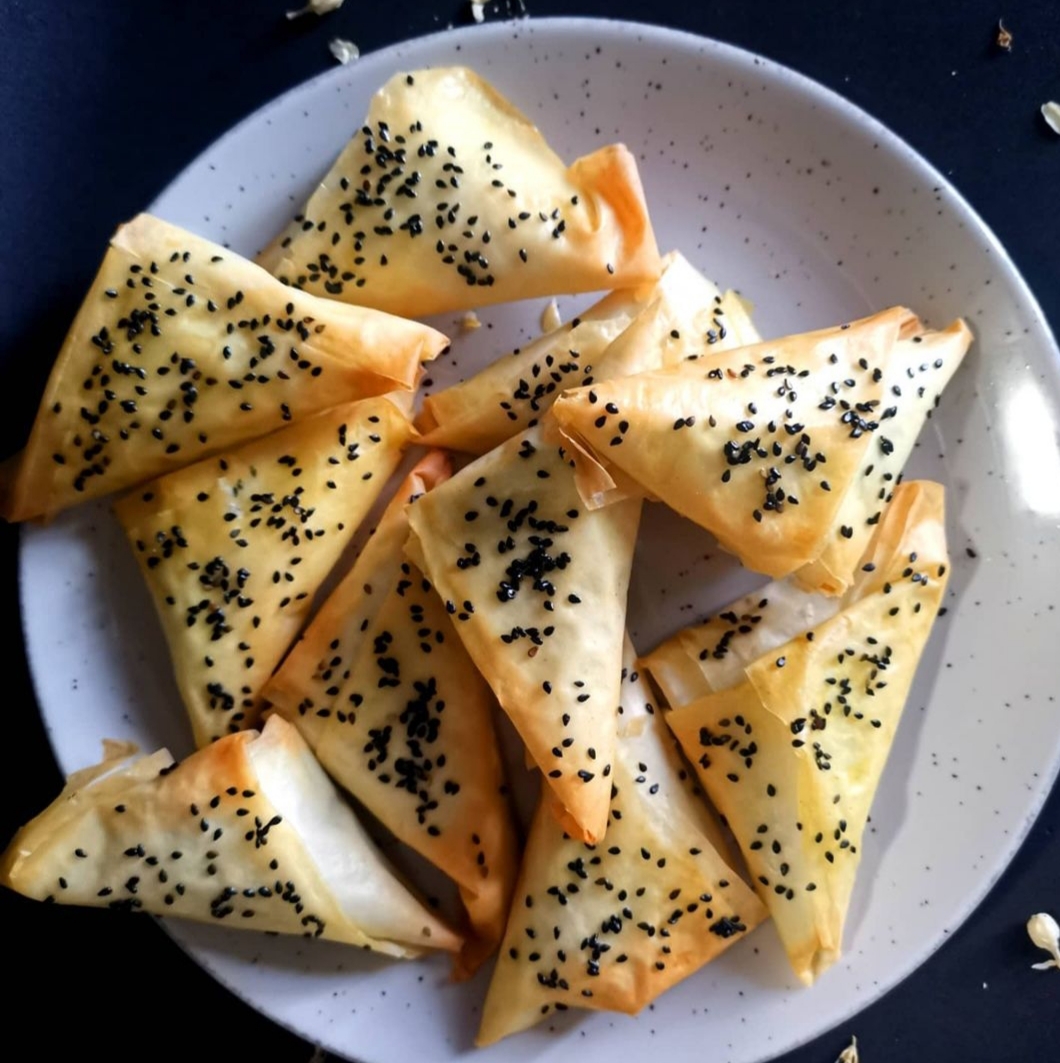 Original receta de Samosas rellenas de garbanzos con calabizo.
Una vez más, la cocinera Coque Fariña, autora del blog Mi coquetería, nos sorprende con una de sus originales recetas, esta vez vegana y hecha con nuestro "potaje de garbanzos con calabizo".
Las samosas son empanadillas fritas u horneadas con relleno salado, tales como patatas condimentadas, cebollas, guisantes o incluso lentejas o garbanzos como proponemos en esta receta.
Se pueden elaborar de distintas formas, triangulares, cónicas o de media luna, según la región. Son típicas de la India, Asia occidental, el sudeste asiático, el Mediterráneo y África.
Esperamos te animes con esta receta, lo más latoso es doblarlas, aunque su elaboración es muy sencilla.
Se pueden comer solas o acompañadas de tu salsa preferida. Ella propone acompañarlas con una salsa de tomate con un toque picante.
¿Te animas?
1 Paquete de masa filo
1 Bote de potaje de garbanzos con calabizo. 720g
1 Chorrito de aceite de oliva virgen extra
1 Cucharada de curry en polvo
Semillas de sésamo negro
En un bol mezclar el aceite de oliva virgen extra con el curry en polvo.
Estirar una hoja de masa filo y pincelarla con el aceite, doblarla al medio y volver a pincelar. Repetir hasta que quede una tira.
En una esquina poner el relleno y doblar en forma de triangulo, servir doblando hasta terminar la tira y que quede una empanadilla triangular. Pincelar con el aceite de oliva y curry amarillo y decorado con semillas de sésamo negro.
Hornear unos minutos a 180 grados, hasta que se doren.
y a disfrutar de este rico aperitivo!
Have you tried this recipe?
Upload an image to Instagram with your recipe and tag us!
Every day we are more lovers of Calabizo. Join up!