This is Tooltip!
Potaje de alubias picantonas
This is Tooltip!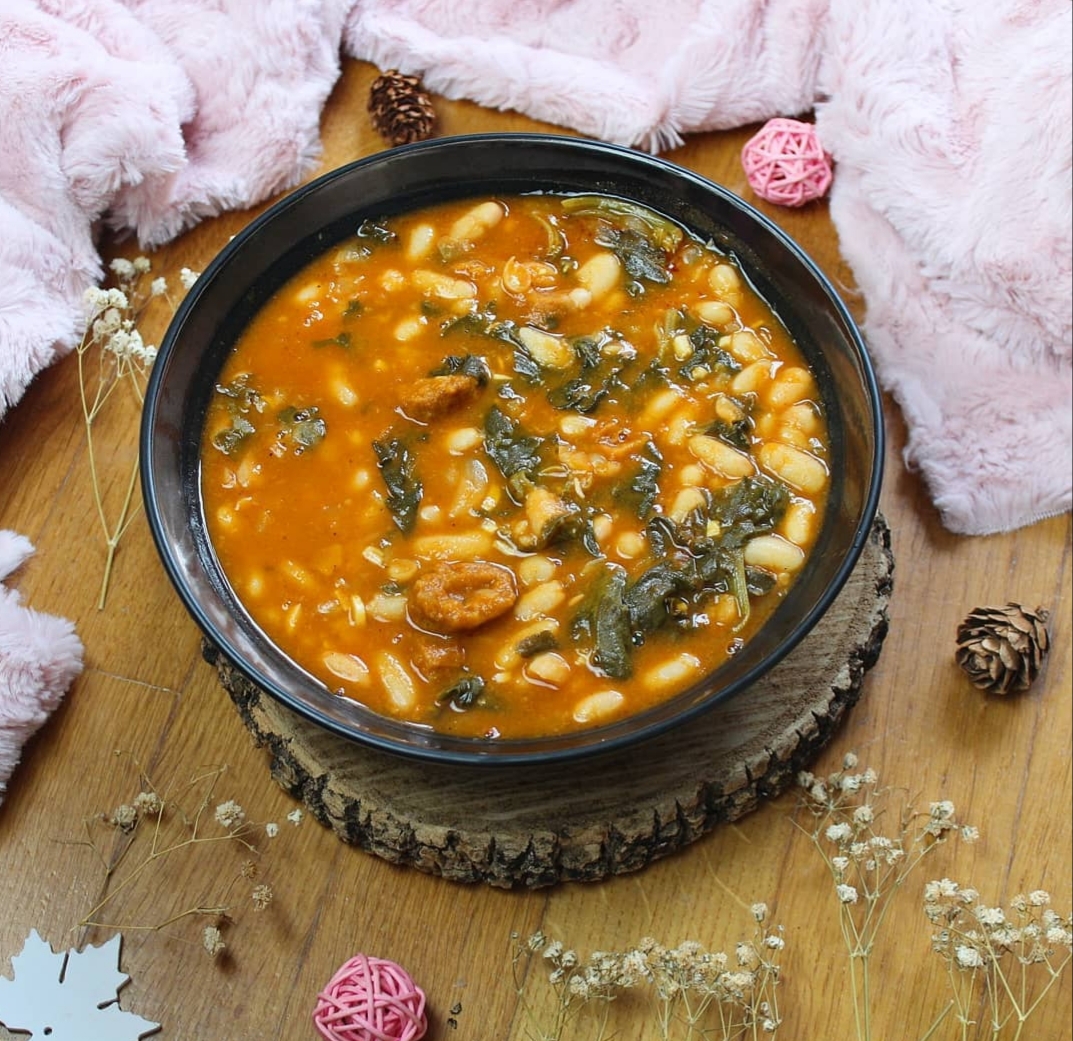 This is Tooltip!
Potaje de alubias picantonas!
Las legumbres merecen ser reivindicadas también en primavera-verano! sos beneficiosas durante todo el año y no debemos olvidar su ingesta durante las estaciones más soleadas!
Y si las preparamos picantonas mejor, porque por increíble que nos parezca, el picante es una buena solución para refrescar el cuerpo, la falsa sensación de "quemadura" activa los mecanismos de nuestro cuerpo para procurar bajar la temperatura.
Esta receta es por cortesía de @bellaveganaysana, pastelera de profesión y cocinillas por aficción; vegana por empatía, en su blog descubrirás deliciosas recetas veganas.
This is Tooltip!
1/2 cebolla
1 ajo
1/2 cdta. de pimentón dulce
200 g. de alubias
1 cda. de salsa de tomate casero
80 g. de espinacas
1 calabizo picante
This is Tooltip!
En una olla ponemos a pochar la cebolla y el ajo con un poco de aceite de oliva.
Cuando esté pochada le echamos el pimentón y removemos enérgicamente para que no se queme.
A continuación agregamos las alubias y el calabizo cortado a trozos y previamente pelado, removemos para que se vayan haciendo y añadimos la cucharada de tomate.
Después añadimos las espinacas, cubrimos con un poco de agua (no demasiada porque las espinacas ya sueltan líquido y si no el potaje podría quedarnos muy aguado), y lo dejamos al fuego hasta que las espinacas estén hechas.
Listo para disfrutar de este potaje de alubias picantonas!
En este enlace está la tienda de calabizos
Have you tried this recipe?
Upload an image to Instagram with your recipe and tag us!
Every day we are more lovers of Calabizo. Join up!