Pizza de setas y Calabizo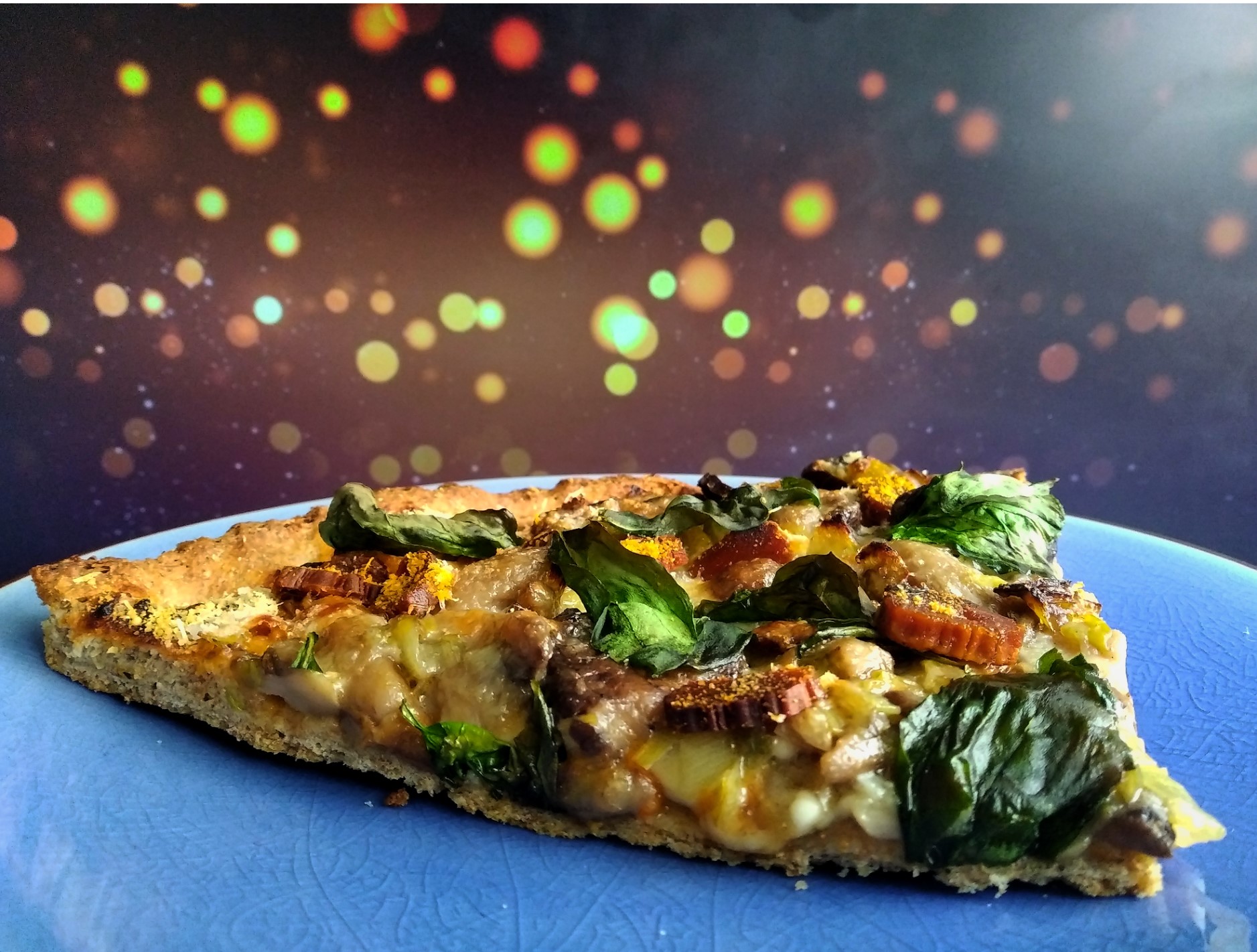 Sorprende a los tuyos con esta original Pizza de setas y Calabizo!
Esta receta es por cortesía de Nacho Martínez Castro, amante de la cocina que está adaptando sus ideas y recetas tradicionales en recetas vegetales. En su cuenta de Instagram @playmanaig  va incluyendo platos y recetas y es un buen ejemplo de cómo poder ir cambiando a una dieta basada en plantas, con un ligero cambio de ingredientes. Sus platos sorprenden tanto a veggies como  no veggies!
¿Te animas con esta original pizza calabicera acompañada de setas?
Para la masa:
- 400g harina integral
- 250 ml agua templada
- 1 cucharadita de sal
- 1 cucharadita aceite girasol
- 5g levadura seca / 25g levadura fresca
Para la pizza:
- Tomate triturado
- Orégano
- Queso vegano o topping vegano
- Calabizo
- 200g setas
- Puerro
- Ajo
- Espinacas
En un bol grande ponemos la harina, la levadura y la sal y mezclamos.
Vamos poco a poco añadiendo el agua y mezclando hasta que quede una bola uniforme sin partes de harina secas ni demasiado húmedas.
Echamos el aceite y empezamos el amasado, sin aplastar demasiado para no compactar mucho el pan por dentro. Si necesitas ayuda con este proceso, lo mejor es ver un video en el que veas como se hace el amasado.
Una vez tengamos la masa lista, dejamos reposar en el bol, tapado o al vacío, unos 30 minutos. Pasado ese tiempo, divide la masa en dos bolas (para dos raciones) y déjalas fermentar hasta que doblen el tamaño.
Mientras, preparamos un sofrito de puerro, ajo y setas con poquito aceite, hasta que las setas estén bien hechas.
Una vez la masa hasta fermentado, precalentamos el horno, y en nuestra bandeja para la pizza (no la de rejillas), estiramos la masa en la forma que queramos y le ponemos el tomate triturado por encima junto al orégano (esto es al gusto, yo antes hago un sofrito con el tomate para que tenga más sabor), y la ponemos en el horno a 250°C unos 10 minutos.
Una vez esté pre-hecha la masa, podemos conservarla para hacer pizza rápido otro día, o sacarla y montar nuestra pizza al instante. Ponemos el queso, el sofrito de setas lo más escurrido posible, un Calabizo pelado y en rodajas y unas hojas de espinacas, y van al horno a 250°C unos 15 minutos.  Y listo!
Esperamos que disfrutes de esta original pizza!
Have you tried this recipe?
Upload an image to Instagram with your recipe and tag us!
Every day we are more lovers of Calabizo. Join up!