Pasta con salsa de tomate al pimentón y calabizo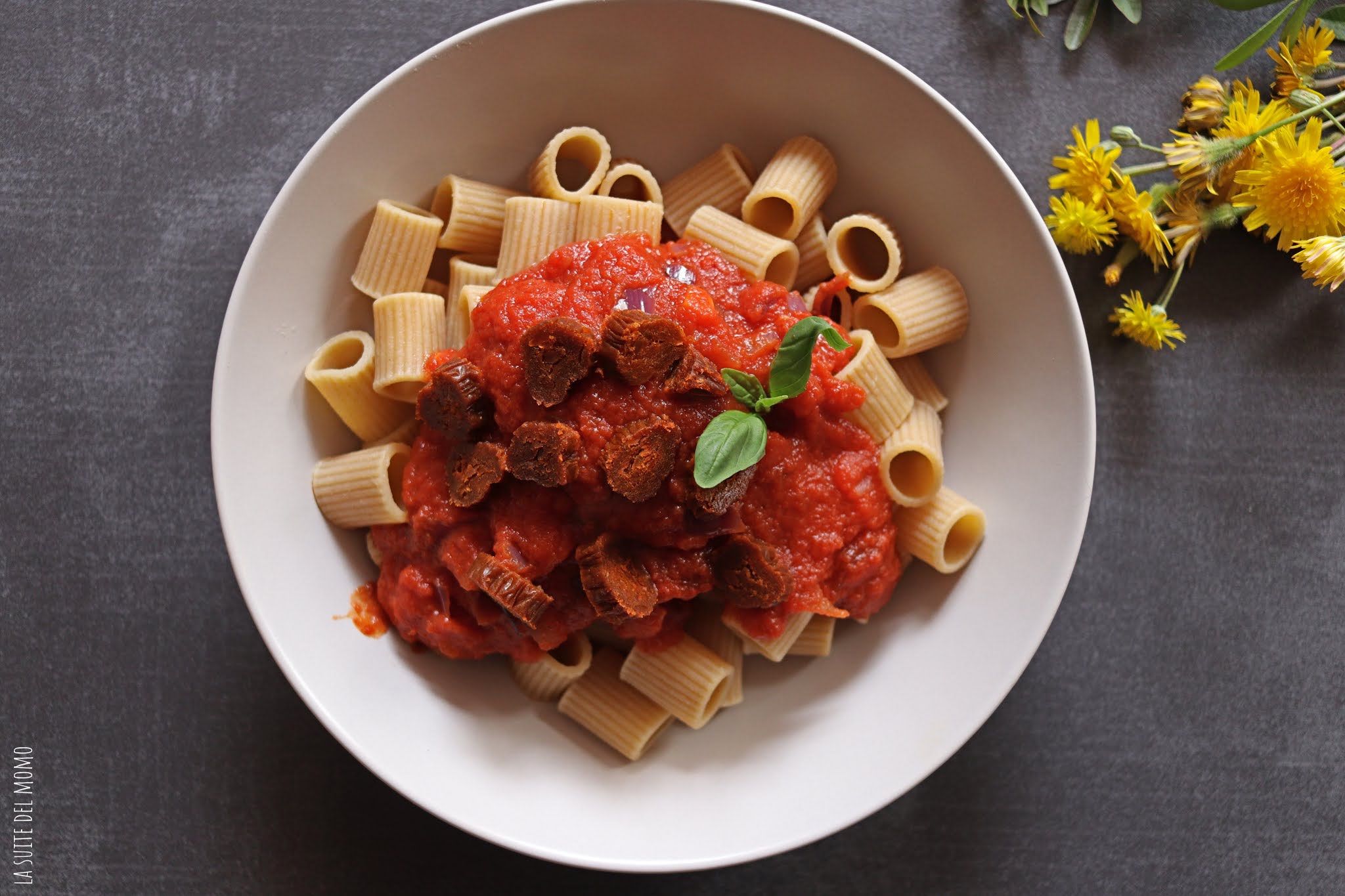 ¿A quién no le gusta un buen plato de pasta con una deliciosa salsa de tomate?
Un blog que como definen sus creadores Lucía y Javi, está lleno de "comida rica, vegetariana y con mucho amor."
Descubre esta sabrosa receta de Pasta con salsa de tomate al pimentón y calabizo que te sorprenderá por el sabor ahumado que le aporta nuestro embutido de calabaza!
Ingredientes para 2 personas:
Pasta para dos.
1/2 cebolla roja.
3 dientes de ajo.
Aceite de oliva.
500ml. de tomate triturado sin piel.
1 hoja de laurel.
Sal.
Pimentón.
1 chorizo calabizo. (lo hay versión normal y picante, a elegir)
Cortamos la cebolla y los ajos en trocitos pequeñitos y los salteamos con un poco de aceite de oliva.
Añadimos otro chorrito de aceite de oliva y seguidamente el tomate triturado y cocinamos a fuego bajo removiendo de vez en cuando.
Mientras se cocina añadimos el laurel, la sal y el pimentón en la cantidad que queráis.
Cocina a fuego bajo unos 20 minutos.
Cocemos la pasta según las indicaciones del paquete.
Añade el calabizo (previamente pelado)  al final para mantener su textura, aunque si lo agregas antes se deshace quedando igualmente su sabor.
Esperamos que disfrutéis de esta sencilla y sabrosa receta!
Consigue aquí tus calabizos
Have you tried this recipe?
Upload an image to Instagram with your recipe and tag us!
Every day we are more lovers of Calabizo. Join up!