This is Tooltip!
Palitos de pan con calabizo
This is Tooltip!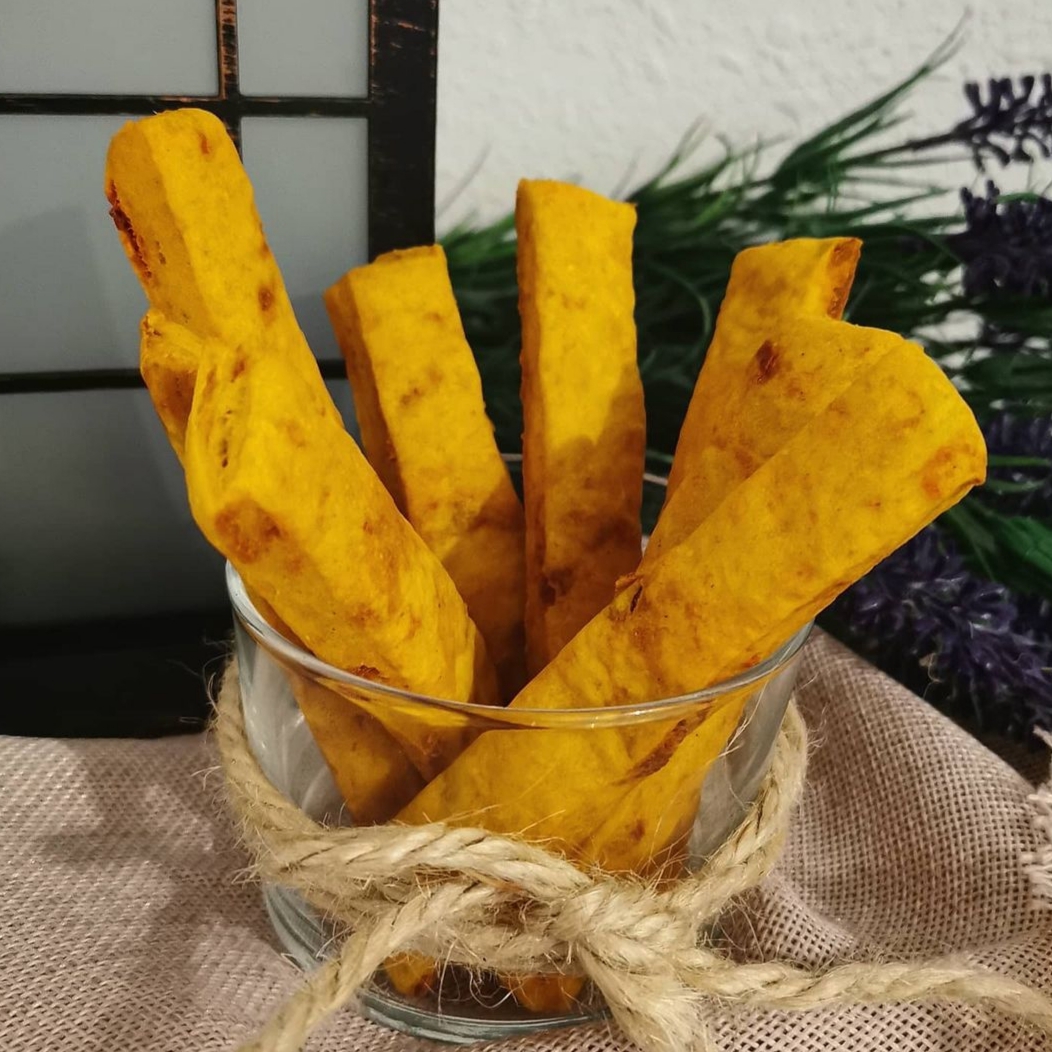 This is Tooltip!
PALITOS DE PAN CON CALABIZO¿Te gustan los palitos de pan? Si es así estás en la receta ideal!
Descubre esta sencilla y sabrosa receta de Palitos de pan con calabizo que podrás disfrutar durante varios días si los conservas bien.
La receta es por cortesía de Raquel,  autora del blog de recetas veganas @veggievalkiria que te invitamos a que descubras.
This is Tooltip!
250 g harina
120 g agua del tiempo
25 g aceite
2 unidades de calabizo (puedes elegir entre sabor clásico o picante)
5 g de levadura seca de panadero
5 g de sal
1/2 cucharadita de azúcar moreno
This is Tooltip!
En un cuenco ponemos el agua, la levadura y el azúcar y removemos bien hasta que esté todo bien integrado.
En otro cuenco ponemos la harina y la sal y mezclamos.
Hacemos un surco en el centro y echamos el aceite, las 2 unidades de calabizo desmenuzado (previamente pelado) y la mezcla del agua; y amasamos hasta que formemos una masa elástica pero no pegajosa.
Tapamos la masa y la dejamos reposar entre 10 y 20 minutos.
Con ayuda de un rodillo estiramos la masa y cortamos con un cuchillo tiras del tamaño que queramos.
Precalentamos en horno a 200º y horneamos los palitos durante 8 a 10 minutos.
Dejamos que se enfríen para que queden crujientes y los podemos guardar en un tarro de cristal durante varios días.
Una receta sencilla y podrás disfrutar de estos "snacks" varios días!
Have you tried this recipe?
Upload an image to Instagram with your recipe and tag us!
Every day we are more lovers of Calabizo. Join up!