This is Tooltip!
Mini tostas vegetales con calabizo
This is Tooltip!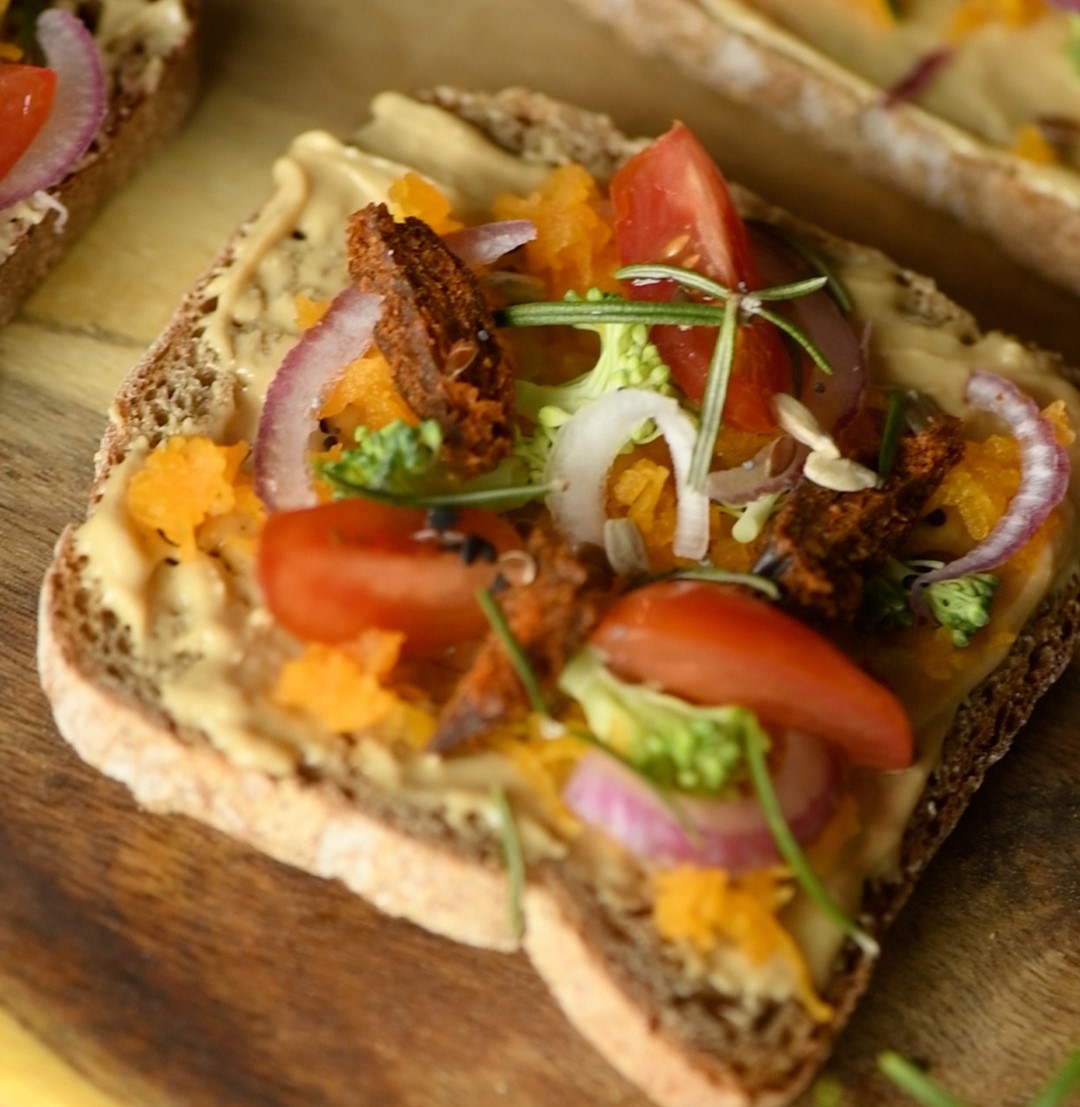 This is Tooltip!
Compartimos estas Mini Tostas vegetales con calabizo tan resultonas para aperitivo en cualquier reunión familiar o evento.
Idea de Jonatan, autor del blog La Cocina de Jota, esta receta te sorprenderá por su sencillez que hace que sea tan fácil su elaboración.
Unas mini tostas veganas y saludables con todo el sabor de nuestro rico calabizo que no precisa cocción, ni plancha ni ningún otro proceso que el de lavar y preparar los vegetales frescos.
Esperamos que te guste!
This is Tooltip!
Crema de anacardos
Pan tostado
Brócoli
Calabaza
Tomates cherrys
Cebolla morada
Calabizo (dulce o picante, al gusto)
Semillas
Romero fresco
This is Tooltip!
ELABORACIÓN
Cortar los tomates en cuartos, unos trozos de brócoli, unas rodajas finas de cebolla y el Calabizo (previamente pelado). Rallar un trozo de calabaza.
Untar las tostas de pan con el queso de anacardos y colocar los vegetales y calabizo  encima.
Repartir unas semillas y hojas de romero fresco.
Have you tried this recipe?
Upload an image to Instagram with your recipe and tag us!
Every day we are more lovers of Calabizo. Join up!