This is Tooltip!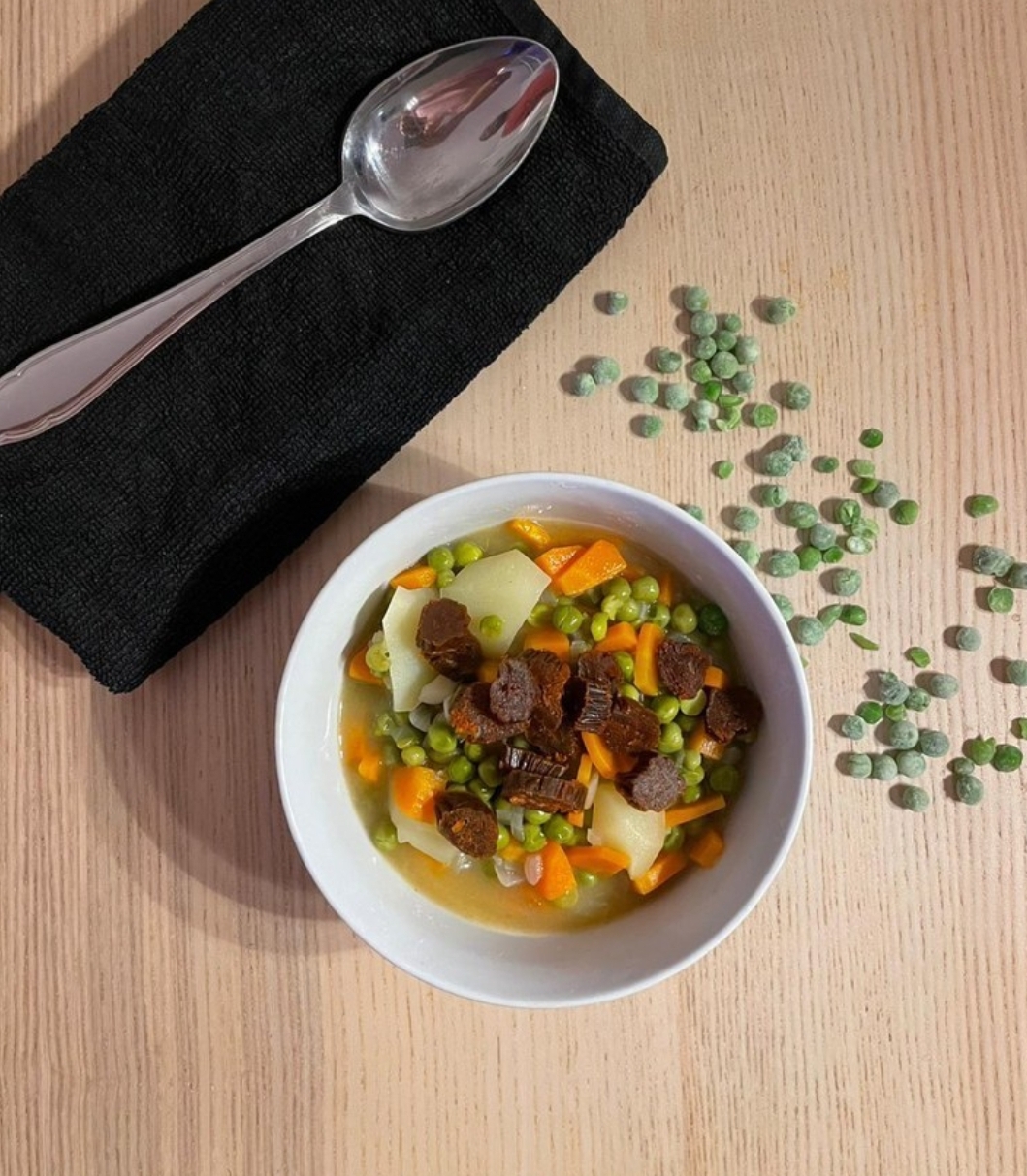 This is Tooltip!
¡Guisantes con calabizo!
Desde París, María nos envía esta apetitosa y sencilla receta calabicera!
Una receta perfecta en estos días otoñales  🍂
Esta andaluza afincada en Francia disfruta de la vida compartiendo a través de su blog @thevegadvisor, ideas y consejos para una vida más ecológica y nos sorprende con este fácil y nutritivo plato, que además de fuente de proteína vegetal, los guisantes nos aportan numerosos minerales como el calcio, sodio, hierro, zinc, selenio, potasio y fósforo. Entre sus vitaminas destacan la vitamina C, la vitamina K, vitamina A y vitaminas del grupo B, entre otras.
This is Tooltip!
300 g. guisantes
2 patatas
1 cebolla
2 zanahorias
1 calabizo
½ vaso de vino blanco
½ litro de agua caliente
1 cs de harina
sal y pimienta al gusto
½ cc Ajo en polvo
1 hoja de laurel
This is Tooltip!
Pon en una cacerola con fondo el aceite de oliva virgen extra y añade la cebolla; espera a que se dore un poco y después agrega la zanahoria.
Cuando veas que las zanahorias ya están blanditas añade los guisantes y el calabizo en trozos y previamente pelado
Sofreímos durante unos minutos y añadimos el vino blanco y la harina.
Sazónalo con sal, pimienta y el ajo en polvo.
Dejamos cocinar unos 5 minutos a fuego medio/fuerte.
Añade las patatas, el agua y la hoja de laurel y deja cocinar durante 15 minutos.
Disfruta!! 🤩
Have you tried this recipe?
Upload an image to Instagram with your recipe and tag us!
Every day we are more lovers of Calabizo. Join up!