Cauliflower and calabizo sachets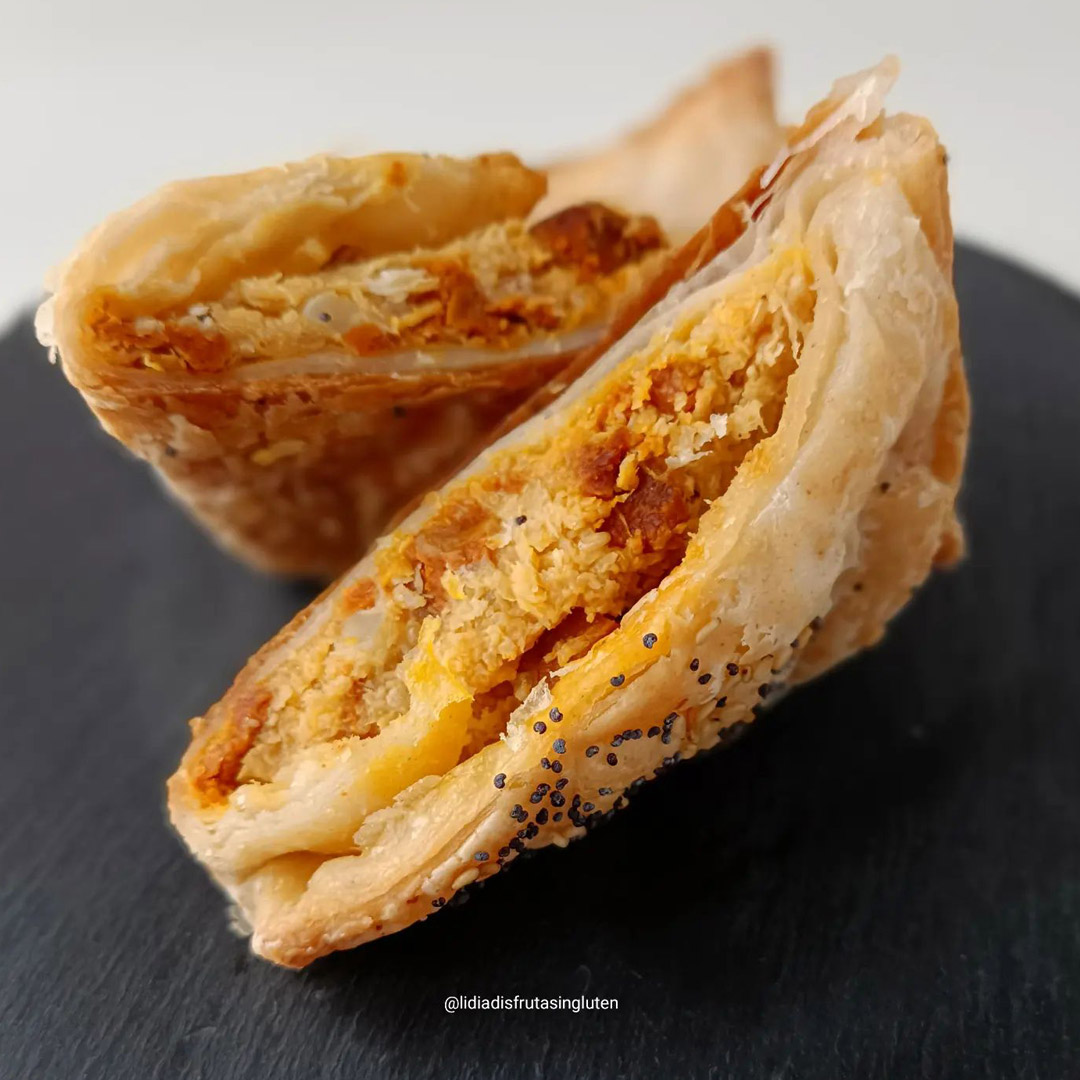 How about taking a break and preparing these little cauliflower and courgette sachets? Vegan, gluten-free, light and delicious!
A delicious and original appetizer, courtesy of @lidiadisfrutasingluten. Easy and perfect recipe for any time of the day and perfect for any event :) and with all the benefits of cauliflower, which is rich in water (and low in calories), contains a significant amount of fibre, vitamins B and C and minerals such as phosphorus and potassium.
For 4 sachets:
200 g cauliflower
1 sheet of Gluten Free puff pastry
1 courgette
1 clove of garlic
Salt, black pepper, sweet paprika
Sesame and poppy seeds
EVOO
Preheat the oven to 200ºC (heat up and down).
Peel and chop a clove of garlic and the courgette. Grate the cauliflower.
Sauté the garlic clove with a little EVOO, add the cauliflower and the courgette and sauté for a couple of minutes.
Cut the puff pastry into 4 pieces. Add the mixture to each portion and close each piece of puff pastry to make little bags.
Brush with EVOO and sweet paprika and add sesame and poppy seeds.
Bake at 200ºC for 20 minutes. Remove and leave to cool.
Have you tried this recipe?
Upload an image to Instagram with your recipe and tag us!
Every day we are more lovers of Calabizo. Join up!