Bocados de patata con calabacín y calabizo picante (sin gluten)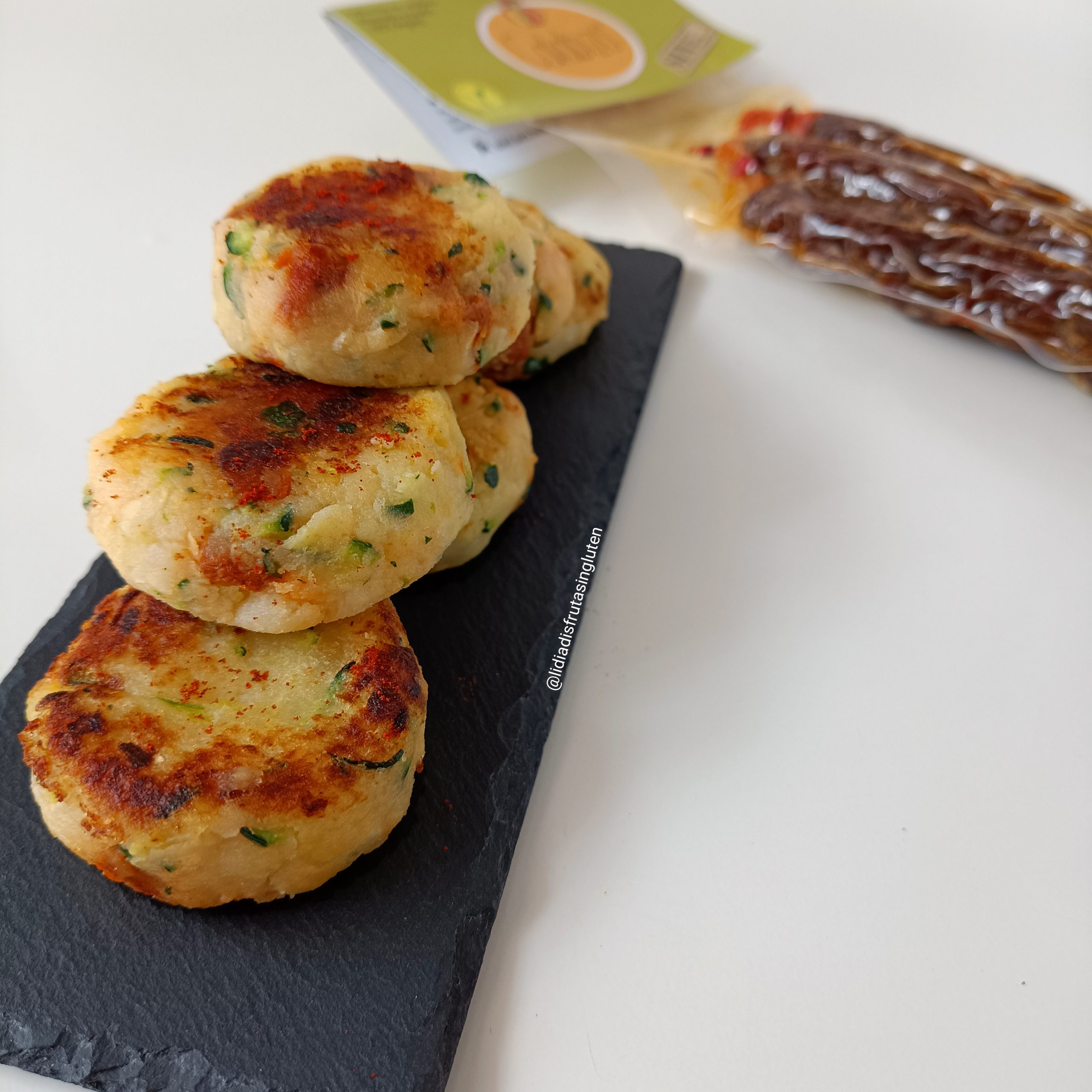 Sorprende con unos bocados sabrosos y jugosos hechos con nuestro calabizo picante!
La idea es de Lidia, autora del blog Lidia Disfruta Sin Gluten, ella que padece la enfermedad de la celiaquía desde siempre, le gusta compartir recetas sin gluten y facilitarle así la vida a las personas celíacas como ella.
Su receta es Bocados de patata con calabacín y calabizo picante (sin gluten)
El calabacín además de hacer muy jugosos estos bocaditos les aporta calcio, fósforo y magnesio. Es bajo en grasas y proporciona un  alto contenido en agua, perfecto para el verano! y el toque picantito del calabizo le aporta todo el sabor del chorizo!
Disfruta de esta delicia vegana y sin gluten!
Para 30 uds.
2 Patatas
2 Calabizos picantes
1 Calabacín
Pimienta negra
Pimentón de la vera
Ajo en polvo
Sal
AOVE (Aceite de Oliva Virgen Extra)
- Rallar el calabacín, añadir sal y dejar escurrir en un colador.
- Pelar, trocear y cocer las patatas en agua con sal durante 10 minutos. Retirar el agua y aplastar las patatas.
- Eliminar el agua del calabacín con ayuda de un paño de cocina.
- Pelar los calabizos y trocearlos.
- Mezclar el calabacín rallado con el calabizo troceado. Agregar sal, pimienta negra y ajo en polvo e incorporar la patata en puré.
- Hacer bolitas con la mezcla y dejar enfriar. Refrigerar durante 30 minutos (para que sea más sencillo trabajar la masa).
- Aplastar las bolitas, voltear en una sartén con el aceite de oliva y espolvorear un poco de pimentón de la vera.
Have you tried this recipe?
Upload an image to Instagram with your recipe and tag us!
Every day we are more lovers of Calabizo. Join up!