Tortilla de patatas con calabizo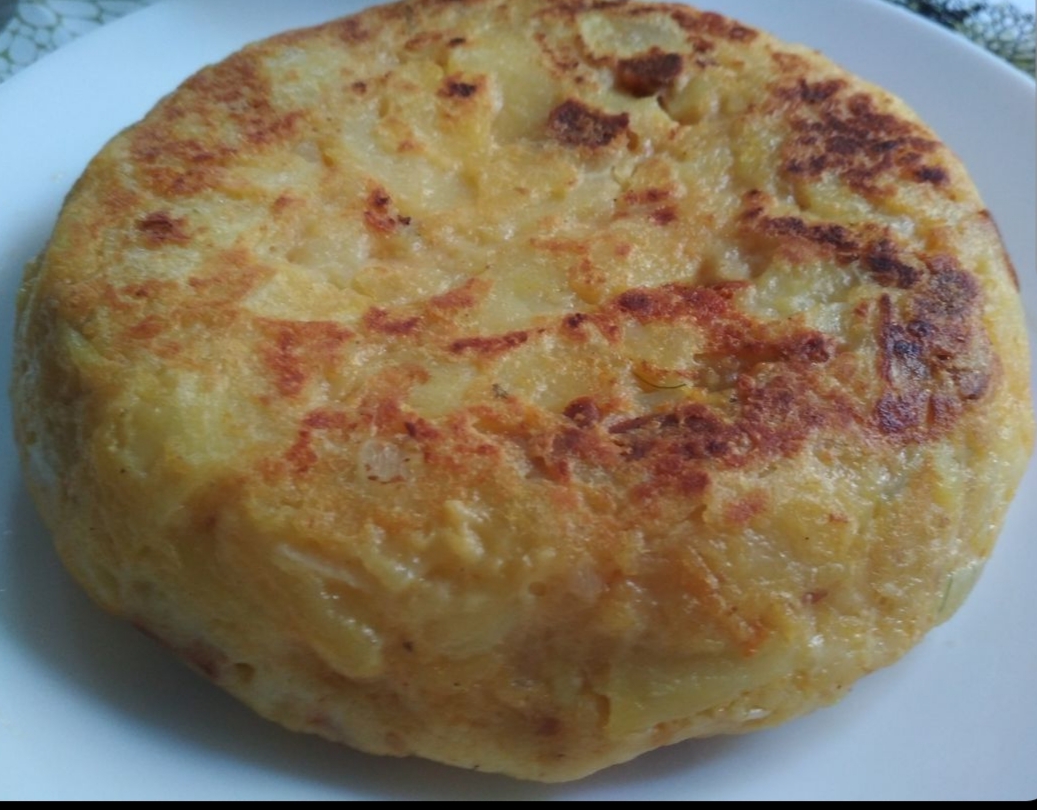 Uno de los platos más conocidos y emblemáticos de la cocina española es la tortilla de patata, tan popular en nuestra gastronomía que se puede encontrar en casi todos los bares y restaurantes del país.  ​
Hay mil variantes de tortillas y nuestra propuesta es una tortilla de patatas con calabizo, una tortilla vegana perfecta.
Por cortesía de Cris Díaz, autora del blog de recetas veganas: @cris_tal_mina, nos cuenta que con su receta consigue una tortilla en su punto de jugosidad, sabor idéntico y aspecto inmejorable, y cómo no!  con su toque de calabizo!
¿te animas a prepararla?
✅3 patatas medianas
✅cebolla al gusto
✅1 Calabizo dulce o picante (al gusto)
✅NO HUEVO:
1 vaso de leche de soja
1 huevo de lino (opcional)
2 cucharadas de harina de garbanzo
2 cucharadas de preparado de harina sin gluten
1 cucharada de almidón de patata
1 cucharada de vinagre
1/2 cucharilla de levadura
1/2 cucharilla de bicarbonato
Cúrcuma y pimentón dulce
Sal Kala namak o sal rosa
1️⃣Cortar las patatas en lascas finitas y cocinarlas en vaporera (para una versión más ligera o sin aceite) o a la sartén.
2️⃣Prepara el "no huevo".
OJO con el vinagre, cada vinagre tiene su punto de acidez y lo que queremos es
Quitar el sabor a garbanzo
Ayudar a que la mezcla sea más cremosa junto con el bicarbonato.
Tienes que añadirlo poco a poco y probar la mezcla para ir ajustando el sabor. Con la práctica encuentras el punto clave.
3️⃣Sofreír la cebolla bien picada en una sartén o añadirla a las patatas cuando estén ya casi fritas
4️⃣Mezclar el "no huevo", con las patatas en un bowl para que se integren los sabores.
5️⃣Cocinar en sartén antiadherente con poco aceite y a fuego medio, volteandola varias veces hasta que esté cuajada.
Esperamos que disfrutes de esta sabrosa tortilla de patatas, tan sabrosa como la tradicional!
Have you tried this recipe?
Upload an image to Instagram with your recipe and tag us!
Every day we are more lovers of Calabizo. Join up!