Patatas rellenas de champiñones y Calabizo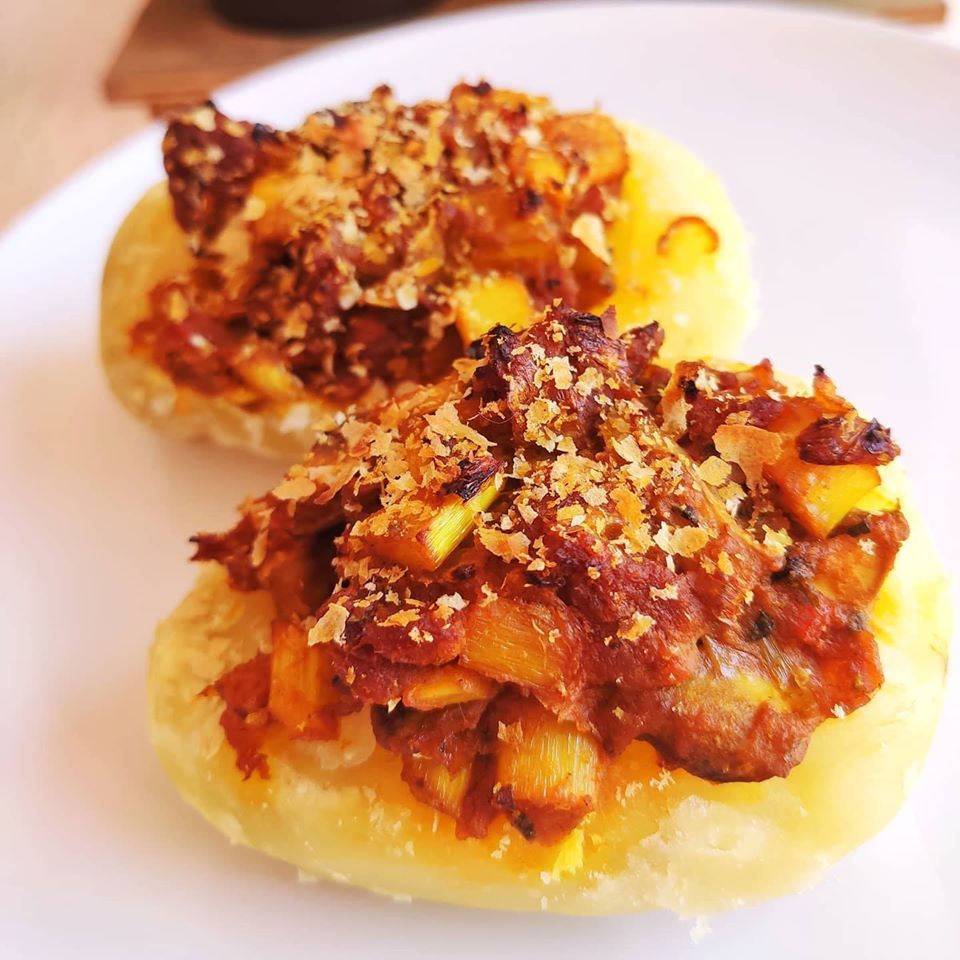 ¿Alguna vez se te ha ocurrido preparar Patatas rellenas con champiñones y Calabizo?
Pues a "Una familia vegana y normal" se les ocurrió y no veas lo bien que ha resultado! les ha encantado a toda la familia!
Una receta sencilla y fácil que además admite variantes, ya que hay quien la gratina con queso o le añade una rica bechamel...
4-6 patatas grandes

1 puerro grande

150 g. de champiñones

Caldo de verduras
Levadura nutricional
Especias: cúrcuma, comino, Pimentón de la Vera, Sal
Opcional: queso para gratinar o salsa blanca tipo bechamel.
Poner a cocer entre 4 o 6 patatas grandes sin piel y con sal durante 20 minutos.

Mientras sofreír un puerro grande, 150 g. de champiñones y 2 Calabizos. Todo muy picadito. Añadir una cucharadita de cúrcuma, otra de comino, otra de pimentón de la Vera dulce y sal al gusto. Verter medio vaso de caldo de verduras y reducir.

Pasar por agua fría las patatas y vaciar el centro con una cuchara, deben de estar al dente, sino se romperán.

Rellenar cada patata con el sofrito y espolvorear por encima levadura nutricional.

Introducir en el horno 10 minutos a 180° hasta que esté dorada la parte de arriba.
Si queréis una versión más contundente se puede añadir queso para fundir por encima o incluso alguna salsa blanca, por ejemplo una bechamel. Una receta sabrosa, fácil de preparar!
Esperamos que te guste y te animes a hacerla.
Have you tried this recipe?
Upload an image to Instagram with your recipe and tag us!
Every day we are more lovers of Calabizo. Join up!