This is Tooltip!
Patatas a la Riojana con Calabizo
This is Tooltip!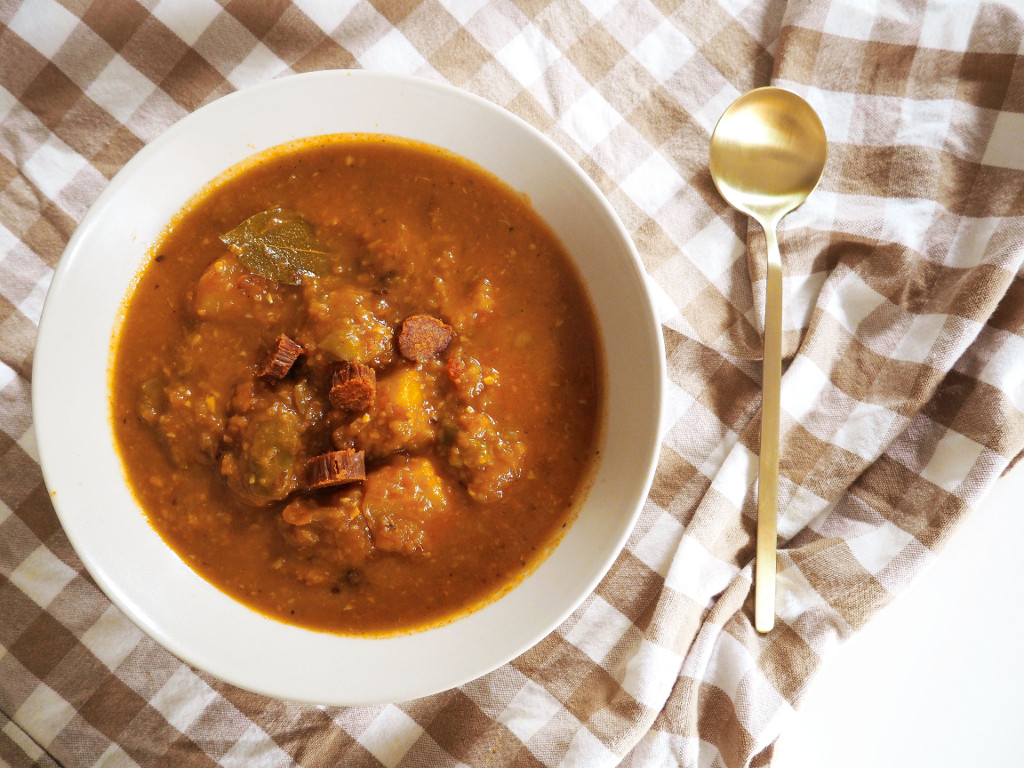 This is Tooltip!
Llega el mes de febrero y con él este sabroso y caliente plato de cuchara tan apetecible en esta época del año. Patatas a la riojana con Calabizo.
Esta receta es por cortesía de Marina López, Dietista-Nutricionista y en su perfil de Instagram @recetasnutritivas_marina encontraréis recetas elaboradas sin carne, fáciles de preparar, ricas y muy nutritivas! Además, os dará consejos y recomendaciones para llevar una alimentación y vida más saludable.
This is Tooltip!
Ingredientes (para 3-4 personas)
1 paquete de Calabizo picante
500g. de patatas
1 litro de caldo de verduras
Agua según preferencia, si lo quieres más espeso o caldoso
300 g. judías verdes planas hervidas previamente o preparadas de bote
2 cebollas medianas
4 dientes de ajos
2 hojas de laurel secas
1 cucharada de pimentón de la vera
1 pizca de pimienta negra
2 cucharadas soperas de aceite oliva virgen extra
This is Tooltip!
Picar la cebolla y el ajo con una picadora o a mano muy pequeñito.
Pelar, lavar y chascar* las patatas para que suelten su propio almidón y así, se espese el caldo.

Para chascarlas, cuando vayas a cortar la patata a dados con el cuchillo (de un tamaño considerable para evitar que se deshagan), debes terminar el corte separando los trozos con los dedos. Repetir este proceso en cada corte.

Calentar el aceite en una cazuela.
Sofreír la cebolla y tras unos minutos, añadir el ajo y cocinar hasta que quede todo doradito.
Agregar la judía verde y el Calabizo troceado, salar y remover.
Cocinar durante 2 minutos y transcurrido este tiempo, añadir las patatas.
Agregar el caldo de verduras, las especias y el laurel.
Cocer durante 35-40 minutos a fuego alto, y los últimos 10-15 minutos a fuego medio, e ir removiendo para evitar que se pegue.

Si durante la cocción las patatas absorben mucho líquido, agregar agua hasta conseguir el espesor deseado.

Comprobar con un cuchillo, antes de retirar del fuego, que las patatas están en su punto.
Servir con unos trocitos de Calabizo y a ¡disfrutar!
Have you tried this recipe?
Upload an image to Instagram with your recipe and tag us!
Every day we are more lovers of Calabizo. Join up!