Menestra de verduras con calabizo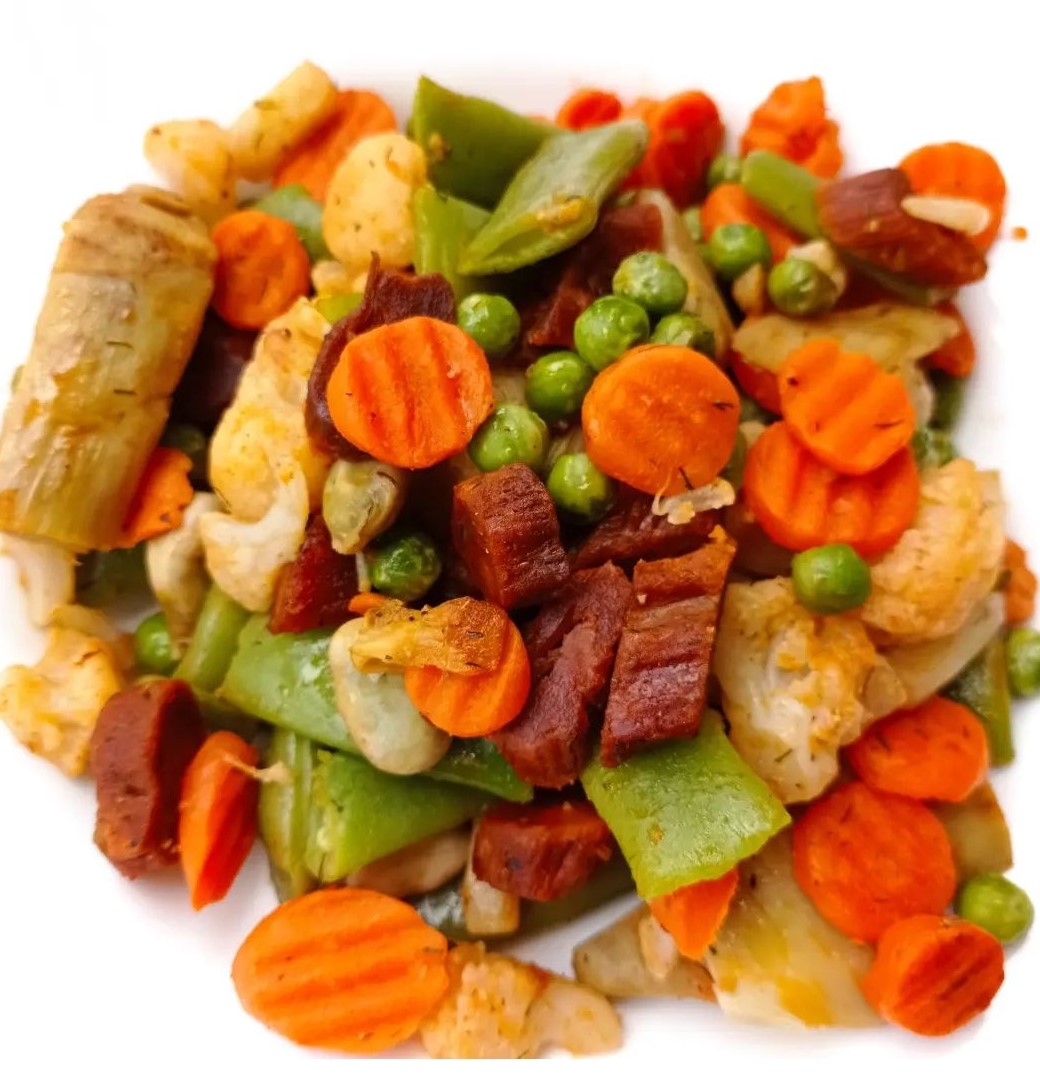 Menestra de verduras con calabizo
Gine, autora del blog @cuidomicuerpini nos sorprende con esta idea calabicera al añadirle calabizo a la tradicional menestra de verduras, dándole un toque diferente.
La menestra es una de las recetas más tradicionales de nuestra gastronomía y no hay una receta única para su elaboración.
Se puede preparar de muchas maneras!
Al ser un plato de temporada varía según la época del año en la que la preparemos con las diferentes verduras de que dispongamos.
Para 4 personas:
1/2 Coliflor

2 Zanahorias

200 g Judías verdes planas

2 Acelgas (hoja y penca)

200 g Espinaca fresca

4 Alcachofas

Aceite de oliva virgen extra

Sal

Pimentón

Pimienta negra molida

Eneldo

1 Cebolla pequeña

1 cucharadita de Maizena 

100 ml Agua

1 calabizo pelado y troceado
Corta por la mitad y longitudinalmente las alcachofas y las cocemos en abundante agua salda unos 25'
Escurre y déjalas enfriar antes de retirar y desechar las hojas más duras y la parte superior de cada mitad. Corta los tallos en trozos y reserva.
Separa la coliflor en ramilletes.
Corta las judías por la mitad y a lo largo y luego en trozos.
Pela las zanahorias y córtalas en rodajas.
Lava las acelgas, separa  las hojas de las pencas y córtalas

 en trozos.

Si tienes vaporarera, puedes cocer todas las verduras durante unos 15' pero dejándolas ligeramente duras. Retira las que veas que ya se han cocido para que no se pasen. Si no tienes vaporera puedes cocerlas de forma tradicional, en una cacerola con agua y vas viendo el punto de cocción.
Aparte, en otra cacerola y con un poco de agua, pon a cocer las hojas frescas de espinacas y las acelgas troceadas.
En una sartén calienta un poco de aceite y pocha la cebolla muy picada.

Añade una cucharadita de maizena y tuesta ligeramente. Incorpora todas las verduras, remueve bien y salpimienta.

Añade el agua y cocina hasta que se mezclen todos los sabores.

Mientras, sofríe el calabizo previamente pelado y troceado y añádelo a la menestra en el momento de servir, junto con el pimentón y el eneldo.
Opción rápida: si compras la menestra hecha, tan solo tendrás que cocerla, colarla, pasarla por la sartén con un poco de aceite de oliva y rehogarla con el calabizo troceado, agrega el pimentón, la pimienta negra y el eneldo.
Esperamos que disfrutes de esta saludable y nutritiva receta 100% vegetal !
Have you tried this recipe?
Upload an image to Instagram with your recipe and tag us!
Every day we are more lovers of Calabizo. Join up!