This is Tooltip!
Hamburguesa de calabacín con champiñones y calabizo
This is Tooltip!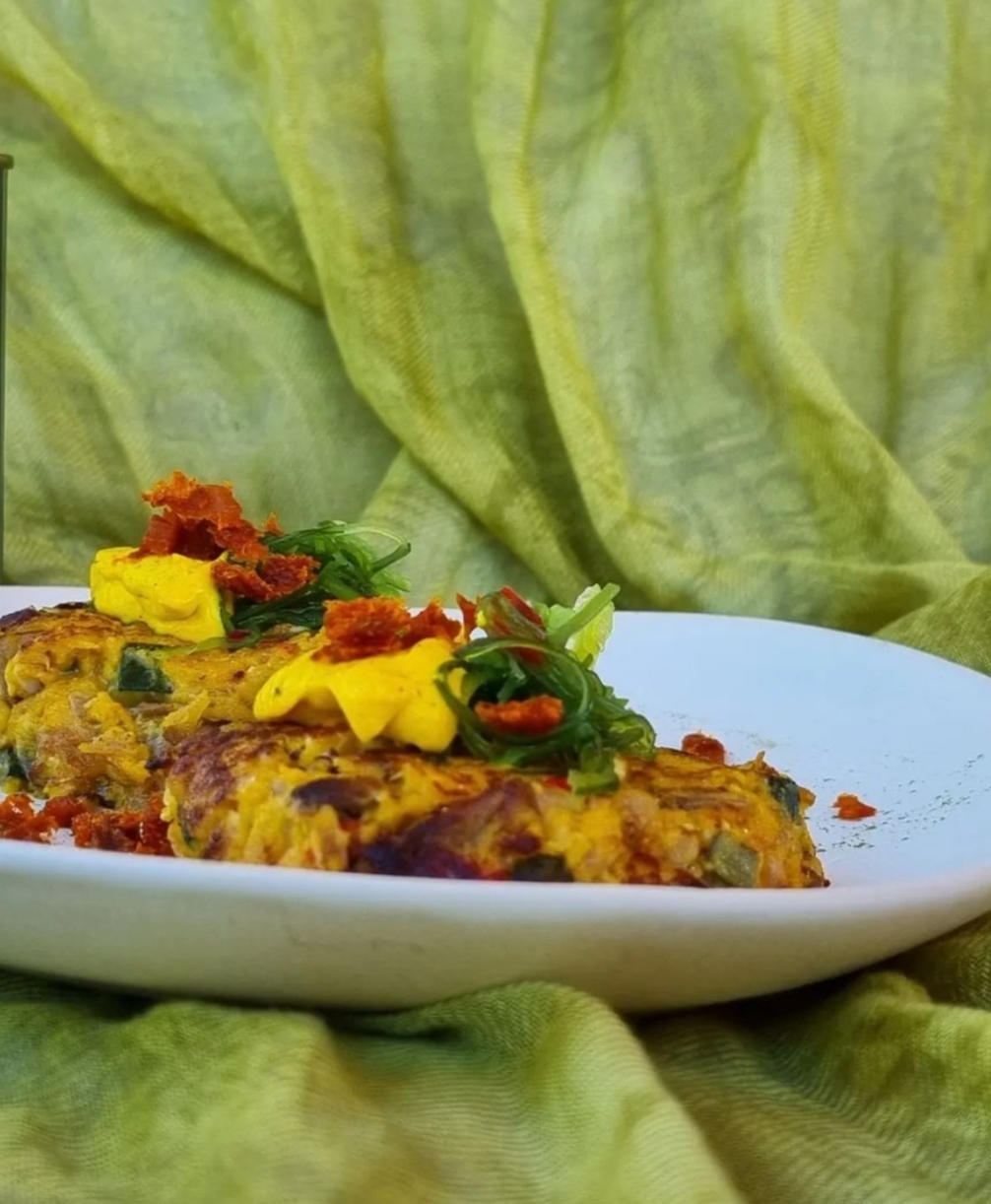 This is Tooltip!
Como alternativa a la carne ¿te gustaría probar una hamburguesa de calabacín con champiñones y calabizo?
Nana, magnífica cocinera y autora del blog La Despensa de Nana, comparte con nosotras esta estupenda opción vegetal que nada tiene que envidiar a la hamburguesa tradicional, por la textura que le brindan sus ingredientes y el toque especial que le da nuestro calabizo!
Esperamos que disfrutes con esta saludable receta!
This is Tooltip!
1 calabacín mediano
250 g. de champiñones
1 cebolla dulce
2 dientes de ajo
½ pimiento rojo
4 cucharadas de harina de garbanzos
1 calabizo
2 cucharadas de perejil picado
Sal y pimienta al gusto
Aceite de oliva virgen
Mayonesa vegana
¼ de mango muy maduro
Algas wakame
This is Tooltip!
Picar muy finamente la cebolla y los ajos y los ponemos en un poco de aceite de oliva a dorar.
Rallamos el pimiento rojo y se lo añadimos también.
Mientras tanto vamos rallando el calabacín y cortamos muy finamente los champiñones en tiras, salpimentamos y lo añadimos al sofrito, junto con el perejil picado.
Le añadimos el calabizo pelado y en rodajas. Lo dejamos guisar a fuego lento.
Cuando esté todo tierno, lo retiramos y lo ponemos en un bol, lo dejamos enfriar y después le añadimos la harina de garbanzos.
Lo mezclamos todo bien, le damos forma de hamburguesa.
Ponemos una sartén con un poco de aceite de oliva y cuando esté caliente vamos poniendo las hamburguesas a fuego medio. Cuando estén doradas, las retiramos.
Para la mayonesa, picamos muy bien el mango y le añadimos unas cucharadas de la mayonesa al gusto, lo batimos bien y reservamos.
y por encima colocamos las algas, como guarnición,
Sugerencia: podemos hacer y añadir unos lingotes fritos en tempura de berenjena.
Have you tried this recipe?
Upload an image to Instagram with your recipe and tag us!
Every day we are more lovers of Calabizo. Join up!