Guiso de Alcachofas con Calabizo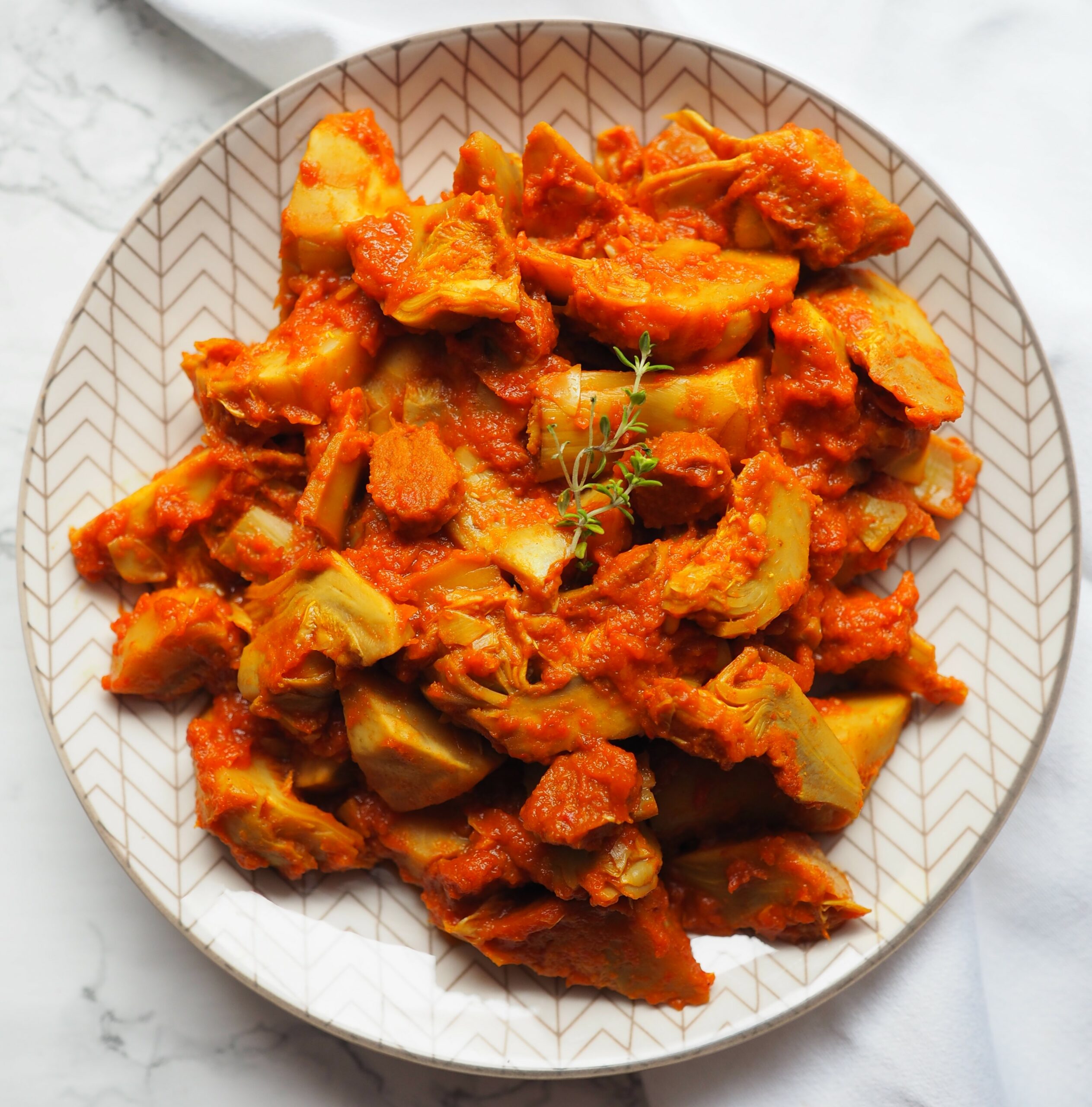 Compartimos esta fácil y original receta calabicera que te sorprenderá: Guiso de alcachofas con Calabizo.
La receta es de Anna Mateo Franch, fotógrafa, cámara, editora de video, diseñadora gráfica y web...Le apasiona la cocina, la salud y el deporte.
Se ha formado en nutrición y a través de su proyecto Lecker and Healthy comparte muchas recetas saludables, donde combina su pasión por el audiovisual y la alimentación saludable.
Aquí tienes su propuesta calabicera que hará que adores las alcachofas!
200 g de alcachofa
1/2 cebolla dulce
50 g de Calabizo (2 uds. aprox.)
400 g de tomate natural triturado
1 cdta concentrado de tomate
Pimentón dulce
Ajo y cebolla en polvo
250 ml de caldo vegetal
1 cda levadura nutricional (opcional)
Una pizca de sal
AOVE
Picamos la cebolla y la cocinamos en una sartén.
A continuación añadimos las alcachofas troceadas en cuartos con el caldo vegetal, tapamos y cocinamos a fuego medio.
Añadimos el tomate, el concentrado de tomate, la levadura nutricional, sazonamos al gusto y añadimos los Calabizos pelados y cortado en trozos pequeños. Dejamos cocinar, removiendo de vez en cuando, hasta que la alcachofa esté cocinada al punto y espese la salsa de tomate.
A disfrutar!
Quieres descubrir sus recetas? visita sus redes sociales en Facebook: @leckerandhealthy y en Instagram: @leckerandhealthy
Have you tried this recipe?
Upload an image to Instagram with your recipe and tag us!
Every day we are more lovers of Calabizo. Join up!