This is Tooltip!
Gachas manchegas con calabizo
This is Tooltip!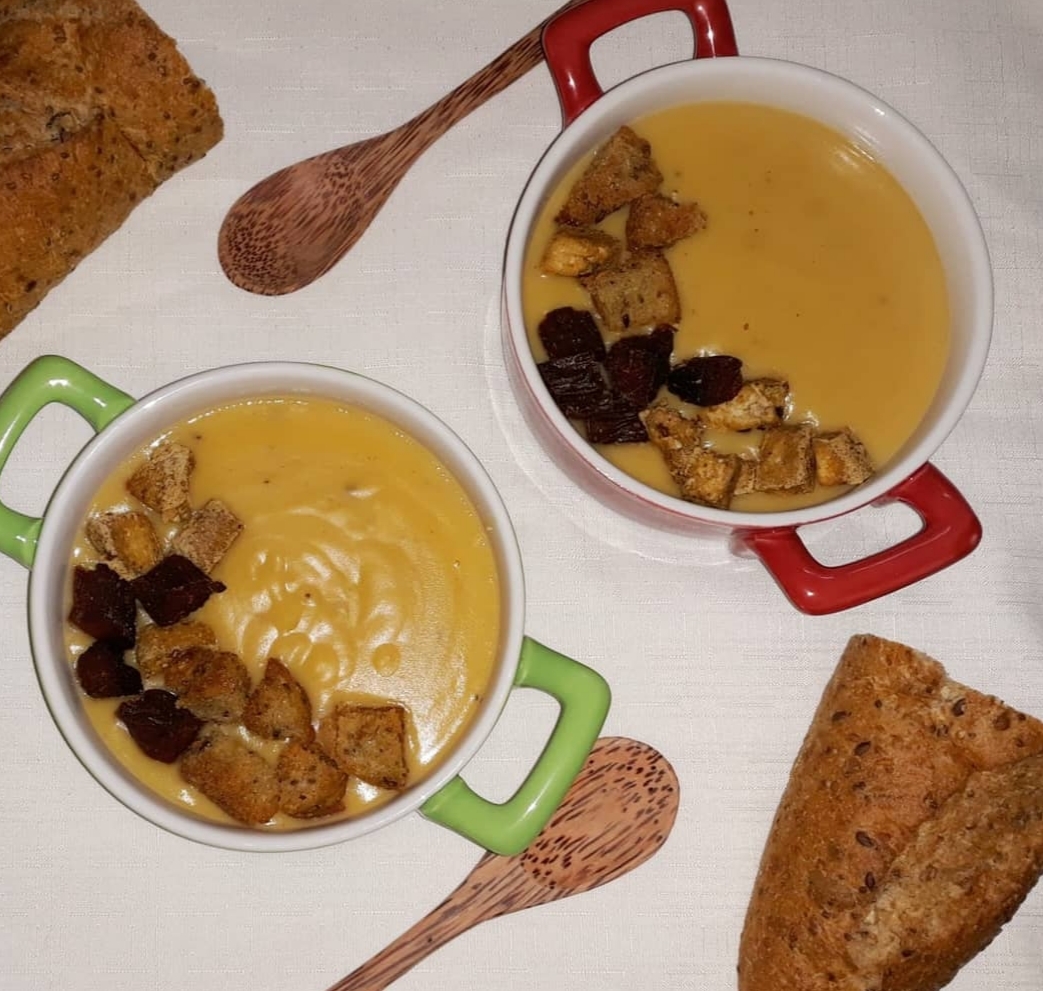 This is Tooltip!
Esta receta de Gachas manchegas con calabizo es de @cocinasencillayrapida, blog dedicado a sabrosas recetas veganas y vegetarianas.
Las gachas manchegas es un plato español de la región de La Mancha, aunque existen muchas otras variantes de gachas en diferentes regiones.
Comida de pastores y gente del campo, se consumía sobre todo en los fríos días de invierno.
Consiste en una especie de papilla, elaborada con harina de almortas, conocida como harina de guijas, de titos o de pitos, y utilizada para elaborar este típico plato de la gastronomía manchega.
This is Tooltip!
Ingredientes para 2 personas
🌱 2 cucharones de harina de almortas
🌱 330ml de agua
🌱 Tofu
🌱 Calabizo (dulce o picante, al gusto)
🌱 Aceite de oliva virgen extra
🌱 Sal y pimienta
🌱 Pimentón dulce
🌱 Pan
This is Tooltip!
Cubre el fondo de una sartén honda con aceite de oliva virgen extra y dora unas rodajas de pan cortadas en dados, reservar.
Ahora dora el tofu cortado en dados y unas rodajas de calabizo (previamente pelado), reservar.
En el mismo aceite dora la harina, y cuando esté bien tostada, añade un poco de pimentón, rehoga y añade el agua poco a poco, sin parar de remover, y cuando la harina esté totalmente integrada, salpimienta al gusto y deja cocer a fuego lento sin parar de remover, hasta que espese.
Listo para servir acompañadas del pan frito, el calabizo y el tofu, y pan, mucho pan para mojar.
Esperamos que te guste esta idea calabicera!
Have you tried this recipe?
Upload an image to Instagram with your recipe and tag us!
Every day we are more lovers of Calabizo. Join up!