This is Tooltip!
Arroz con verduras especial
This is Tooltip!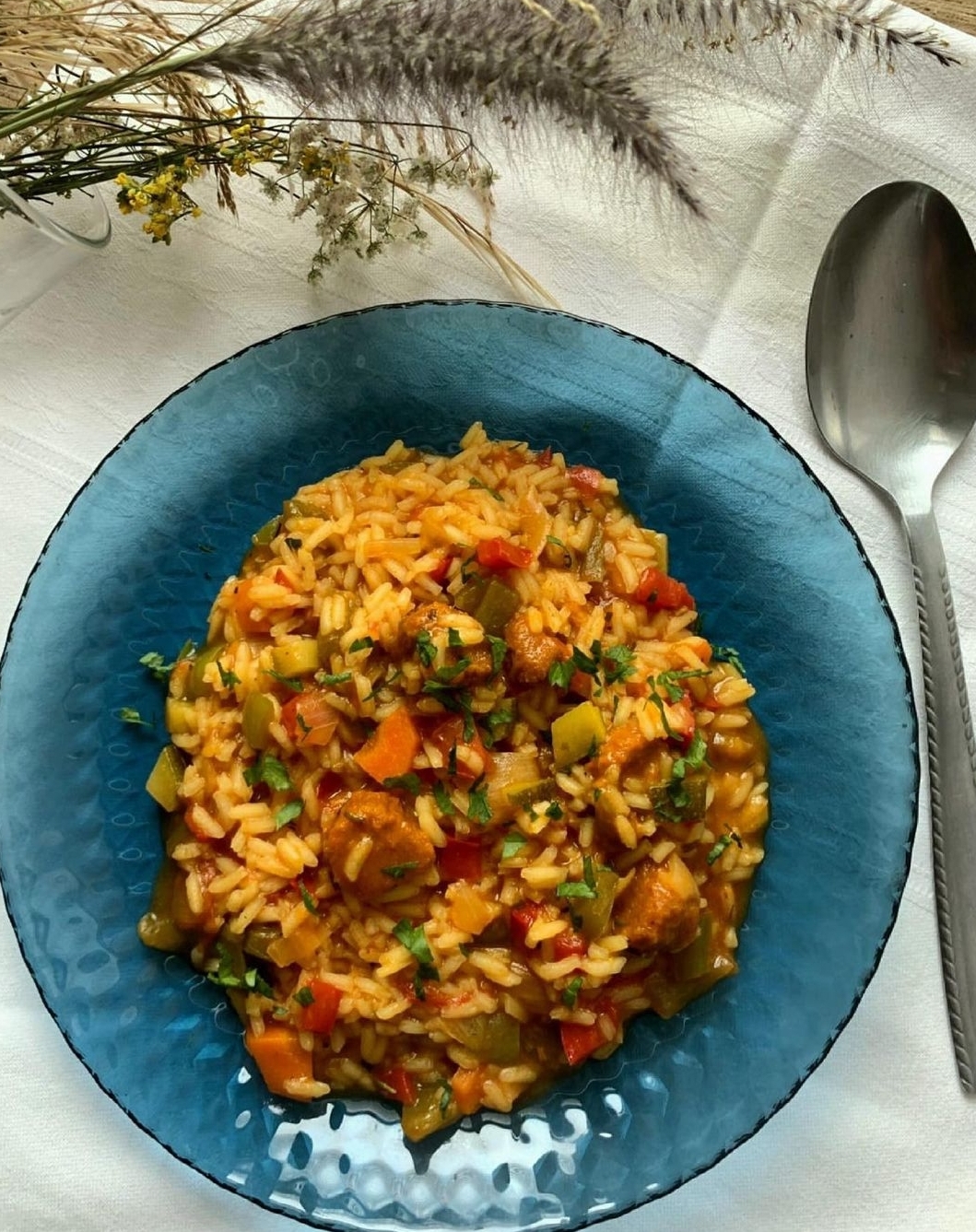 This is Tooltip!
Arroz de verduras especial
Esta receta te va a encantar por lo sabrosa que es y lo fácil que resulta prepararla.
Desde Tenerife y por cortesía de Sara, autora del blog La Papaya Vegana  compartimos su "arroz de verduras especial" porque para ella, nuestro calabizo, es el ingrediente que le da ese toque tan "especial".
Esperamos que disfrutes de este rico arrocito!
This is Tooltip!
Para 2 personas:
4 cucharadas grandes de aceite de oliva virgen extra
1 diente ajo 🧄
1/2 cebolla 🧅
1/2 pimiento rojo
1/2 pimiento verde
1 zanahoria  pequeña
1 vaso de cerveza (aprox. 200 ml)
160 g arroz
2 calabizos (dulce o picante, al gusto)
Caldo de verduras lo necesario
Sal  y pimienta
2 hojas  de laurel
1 cucharada pequeña de pimentón ahumado
Perejil  fresco
This is Tooltip!
Sofreímos primero el ajo en el aceite de oliva y añadimos los calabizos (previamente pelados) en rodajitas.
Tostamos unos minutos y reservamos.
En el mismo aceite añadimos el pimentón para que desprenda su aroma, el laurel y luego sofreímos las verduras y añadimos la cerveza. Dejamos que evapore.
Cocinamos 10 minutos y añadimos el arroz y,  agregamos poco a poco el caldo que vaya necesitando para que nunca se quede seco.
Salpimentamos.
Cuando veamos que faltan pocos minutos para que termine la cocción, añadimos los calabizos con el ajito y terminamos.
Servimos  y espolvoreamos con el perejil 🌿
Have you tried this recipe?
Upload an image to Instagram with your recipe and tag us!
Every day we are more lovers of Calabizo. Join up!